Former Texas A&M star RB Trayveon Williams re-signs with Cincinnati Bengals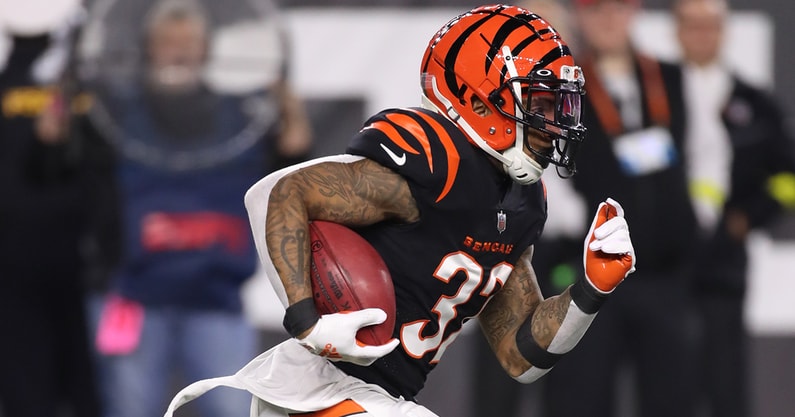 It has been a good morning for one former Texas A&M standout as running back Trayveon Williams has re-signed with the Cincinnati Bengals, per ESPN's Jeremy Fowler. The details of the contract have not yet been released, but will likely be reported this afternoon.
Williams joined the Bengals in 2019 as a sixth round draft pick. He has played on the offensive side of the ball sparingly as the third string option in his four seasons with 47 carries for 238 yards. However, he has been a special teams staple as the primary kick returner.
It came as no surprise that Williams re-signed with Cincinnati as the Bengals lost Semaje Perine in free agency this week. With the departure of Perine, who has run for nearly 1,000 yards and eight touchdowns in four seasons with the Bengals, Williams could see an elevated role in his play time and production.
The Bengals still have Pro-Bowl running back Joe Mixon as the primary ball carrier, however he has some legal issues being tended to, which could possibly effect his availability or status with the team in the future.
Williams was a star at Texas A&M
I am sure Texas A&M and college football fans are eager to see what Williams can accomplish if he gets a real opportunity to make plays on offense. Williams was one of the most productive and explosive backs in college football in the late 2010's.
In his three year career in College Station, rushed for 3,615 yards, including two 1,000 yard seasons. His third and final year with the Aggies, he racked up 2,038 total yards, 1,760 of it coming on the ground, which was third best in the nation and No. 1 in the SEC.
Williams had 35 total touchdowns to his name, 34 of which was on the ground. He has 19 touchdowns in his junior season.