2024 three-star Blessed Adewumi enjoying the recruiting process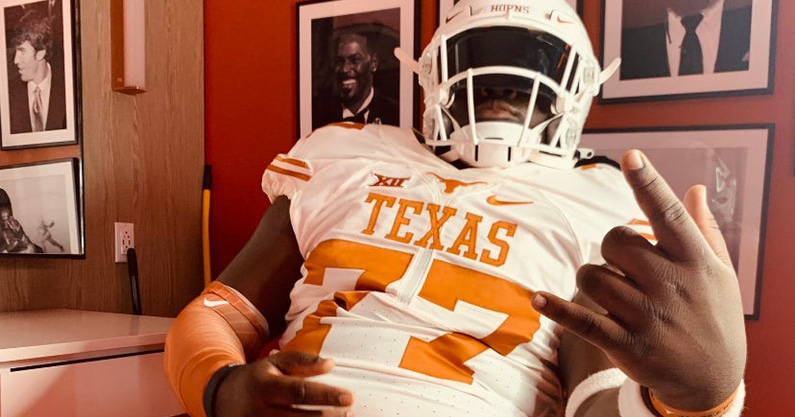 Heading into his junior season, Cypress (Texas) Cy-Fair offensive lineman Blessed Adewumi is in the early stages of his recruiting process while preparing for the 2022 season. At 6-foot-3, 280 pounds, the Houston native enjoys the grind.
"This off-season, I've been working on my quickness and versatility," Adewumi said. "I been trying things at all the O-line positions. I'm ready to play wherever my coach needs me and wherever the team needs me. I'm making sure I stay on my feet and I'm in the weight room getting better any chance I have."
He's seen Texas twice this year including camping in June and can easily see the allure of the Steve Sarkisian administration.
"I'm loving Texas right now," said Adewumi. "I love the coaches, the facilities, and the intensity. I like how Texas has been picking up a lot of heat recently with the commitment of Arch Manning. I liked the trip I went to earlier this month will definitely be back soon. Looking to form relationships and see where this ship sails to."
He holds an offer from Texas State, and after visiting UT, Texas A&M, and Houston in June, he'll hit a few other area colleges after the dead period.
"I got some more visits coming up at SMU and Baylor at the end of July," Adewumi said. "I been trying to focus on going to school workouts more than everything because the ultimate goal is to get stronger and better for the upcoming season. I'm connecting with schools haven't really recently because of the dead period, but I'm making sure my presence is known."
Adewumi is about the process and is certainly in no hurry to make any decisions. He'll focus on this football season and letting his play doing the recruiting for him.
"To be honest, I'm trying to take this slow," Adewumi told Inside Texas. "No need to rush it. Me and my parents are relatively new to the football and recruiting so we are still getting adjusted to it. When I make my decision, I will make sure it's the right one. This is a once in a lifetime decision that can impact my whole life. I will take official visits probably next year summer even maybe some in the spring. "