5 Texas High School football games to watch for week 8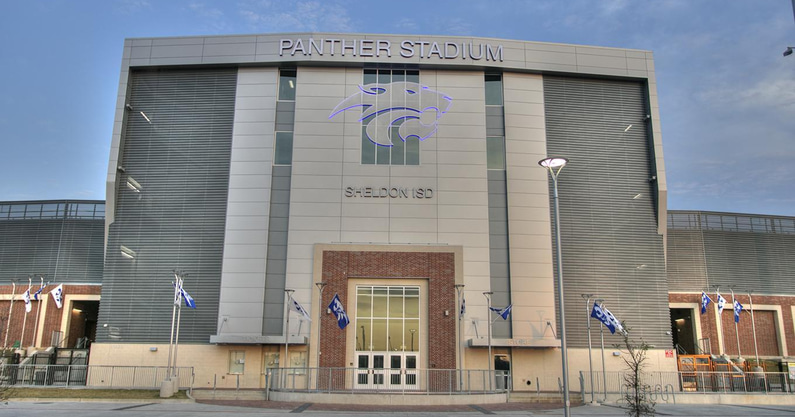 Week 8 of the Texas High School football season kicks off tonight as teams across the state are in the heart of district play.
This week's "big school" heavy slate of games to watch features the greater Houston area and the DFW metroplex.
Inside Texas members have access to the weekly TXHSFB Megathread which features additional streams, analysis, prospect schedules, and the TXHSFB game thread.
[Subscribe to Inside Texas right now and get 50% off an annual or monthly membership!]
*Thursday*
Humble Summer Creek vs. 6A No. 9 Galena Park North Shore
AT&T SportsNet SW
7 p.m.
Players to watch:
2022 SC OT Kelvin Banks- Oregon commit
2022 North Shore CB Denver Harris- Offers from Texas, Bama, LSU
2022 North Shore IDL Kris Ross- Texas commit
2023 North Shore DB Jacoby Davis- Offers from Texas A&M, Auburn, Michigan
2022 North Shore DL Tai Leonard- Offers from Colorado, Houston, etc
2022 North Shore WR Jhalyn Bailey- Offer from New Mexico
*Friday*
6A No. 4 Denton Guyer vs. 6A No. 11 Allen
Stream Link ($)
7 p.m.
Players to watch:
2022 Allen OL Neto Umeozulu- Offers from Texas, USC, Alabama
2023 Allen DL David Hicks- Offers from Texas, Alabama, Clemson
2024 Allen DL Zina Umeozulu- Offers from Texas, Florida, LSU
2022 Allen WR Jordyn Tyson- Colorado commit
2023 Guyer S Peyton Bowen- Offers from Texas, Oklahoma, Notre Dame
2023 Guyer S Ryan Yaites- Offers from Texas, Auburn, Notre Dame
2023 Guyer QB Jackson Arnold- Offers from Notre Dame, Ole Miss, TCU
2022 Guyer S Marquan Pope- Pittsburg commit
DeSoto vs. Cedar Hill
Stream Link ($)
7:30 p.m.
Players to watch:
2023 DeSoto WR Johntay Cook- Offers from Texas, Bama, Oklahoma
2022 DeSoto WR Stephon Johnson- Oregon Commit
2022 DeSoto S Devyn Bobby- Baylor Commit
2024 DeSoto DL Caleb Mitchell- Offers from Texas, Texas A&M, TCU
2022 CH CB Jalon Peoples- Offers from Washington, Kansas, Baylor
2022 CH DL Syncere Massey- Arizona State commit
6A No. 19 Cy Park vs. Bridgeland
Stream Link ($)
7 p.m.
Players to watch:
2022 Cy Park LB Harold Perkins- Offers from Texas, Texas A&M, LSU
2022 Cy Park LB Owen Pewee- Offers from Boston College, Wazzu, Arizona
2022 Bridgeland QB Conner Weigman- Texas A&M commit
*Saturday*
6A No. 6 Atascocita vs. 6A No. 22 C.E. King
Stream Link ($)
6 p.m.
Players to watch:
2022 Atascocita OL Kam Dewberry- Offers from Texas, Texas A&M, OU
2022 Atascocita WR Keith Wheeler- Offers from Arkansas, Houston, Tulsa
2024 Atascocita IOL Nate Kibble- Offers from Houston & UTSA
2022 Atascocita WR Chase Sowell- Offer from UTSA
2023 CE King DL Dylan Spencer- Offers from Texas, LSU, Texas A&M
2022 CE King OC Van Wells- Louisiana commit
2022 CE King RB Jerrell Wimbley- Offer from Nevada
2024 CE King ATH LaVonte Johnson
[Subscribe to Inside Texas right now and get 50% off an annual or monthly membership!]