Andrew Jones to donate 10 percent of NIL earnings to V Foundation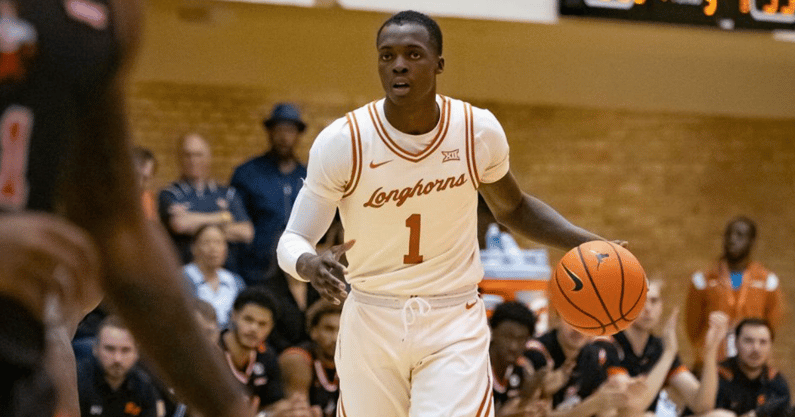 Texas guard Andrew Jones announced Friday that he is partnering with the the V Foundation for Cancer Research. Jones pledged to donate 10 cents from every NIL dollar he receives to the foundation started by former NC State head coach Jim Valvano.
[Subscribe to Inside Texas right now and get a 7-day FREE trial!]
"The money donated to the V Foundation played a major part not only in my ability to receive proper treatment but maintain confidence in both my recovery and eventual return to basketball," said Jones. "To be able to share my story on how this foundation has impacted my life while paying that forward to future families impacted by cancer is an honor."
"We are thrilled to have the support of Andrew in our mission to fund game-changing cancer research," said Jeremy Jones, Director of Brand & Influencer Partnerships for the V Foundation. "He will be a pioneer and role model for the future of collegiate NIL nonprofit partnerships."
Jones was diagnosed with leukemia during his sophomore season. The Longhorn and college basketball communities rallied around the star guard, helping to raise over $130,000 for his medical expenses.
He received treatment at the MD Anderson Cancer Center in Houston, and received medical redshirts for the 2017-18 and 2018-19 seasons. He returned for the 2019-20 season where he was an All-Big 12 honorable mention. He is currently in sixth season at Texas and is averaging 10.1 points per game in 2021-22.
Jones received a bachelor's degree in Physical Culture and Sport in May of 2021.
More details about Jones' story can be found here, where an option to donate to the V Foundation is available. Jones' fund has a stated $100,000 goal.
The V Foundation for Cancer Research was founded in 1993 by Valvano and ESPN. The V Foundation has funded nearly $290 million in cancer research grants nationwide through a competitive process. 100% of direct donations is awarded to cancer research and programs.