Cedric Baxter Jr. over 200 yards again, on pace for 2,000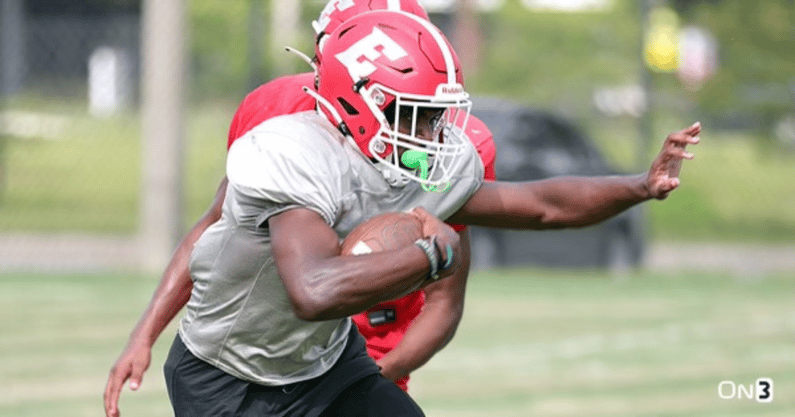 Cedric Baxter Jr. topped the 200 yard mark yet again Friday night, and is on pace for over 2,000 yards in the regular season.
[Get ONE MONTH of Inside Texas Plus for $1!]
The On300 5-star and No. 1 ranked running back in the country again delivered against big time competition last night. The 6-foot-1.5, 213-pounder rushed for 201 yards and three touchdowns on 20 carries in a 29-19 win over Apopka High. Edgewater High improves to 5-0 with the win.
Baxter took pictures following the big win with a young Texas fan.
Cedric Baxter Jr. season stats
Baxter entered Friday night with 865 yards and five touchdowns on 97 carries.
at Bishop Moore (22-7 W): 22 rushes for 232 yards and 1 TD
vs. Don Bosco Prep (34-10 W): 26 carries for 272 yards and 2 TD's
at West Orange (26-14 W): 21 rushes for 116 yards and 2 TD's. 2 receptions for 27 yards
vs. Jones High (14-13 W): 28 rushes for 245 yards and 2 TD's
Season totals: 117 carries for 1,066 yards (9.1 per carry) and eight touchdowns for an average of 213.2 rushing yards per game.