Chris Beard working to turn '4-7-2' into 13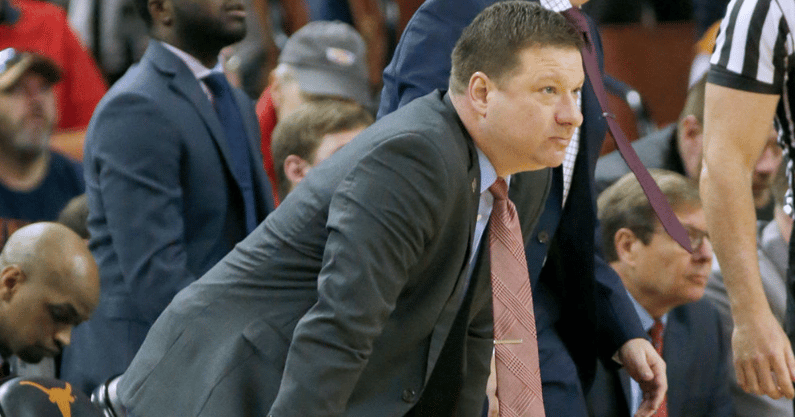 Four months ago, Texas men's basketball head coach Chris Beard took over in Austin. The only problem was, he had nobody to coach.
After an early exit from the NCAA tournament at the hands of Abilene Christian and previous head coach Shaka Smart's departure for Marquette, the status of the entire Texas roster was up in the air. Who would transfer out? Who would stick around? Who would go onto professional opportunities?
Kai Jones, Greg Brown III, Jericho Sims, and Matt Coleman all said goodbye to the program and began preparing for their pro careers. Donovan Williams, Royce Hamm, Gerald Liddell and Kamaka Hepa entered the transfer portal and found new destinations, joining Will Baker who had done the same earlier in the season.
Beard had to build an entire roster for his first season in Austin, one he refuses to label as a year to get settled in for brighter things ahead. Ultimately, he found a way to create the mix of players he has now, crafting a team that ranks No. 5 in Jon Rothstein's recent top 45 and is a projected one-seed in Joe Lunardi's early 2022 bracketology.
"The best way I describe this team to others, I think as we sit there today, it's a 4-7-2 model," Beard said on August 4.
Beard is referring to three different groups. The four are the returning players from last years' team in Andrew Jones, Courtney Ramey, Jase Febres, and Brock Cunningham. The seven are the additions brought in from the transfer portal, highlighted by Marcus Carr from Minnesota and Tre Mitchell from Massachusetts. The two are freshmen Jaylon Tyson and Gavin Perryman, additions from the high school ranks.
The task for Beard and his assistants is to create a group of 13 out of the four, the seven, and the two ahead of his first season at Texas.
"I'm not talking about building anything," Beard said. "I'm talking about putting a team together this first year where we can be a part of the fight, and I think these four returners and seven transfers allow us to do that."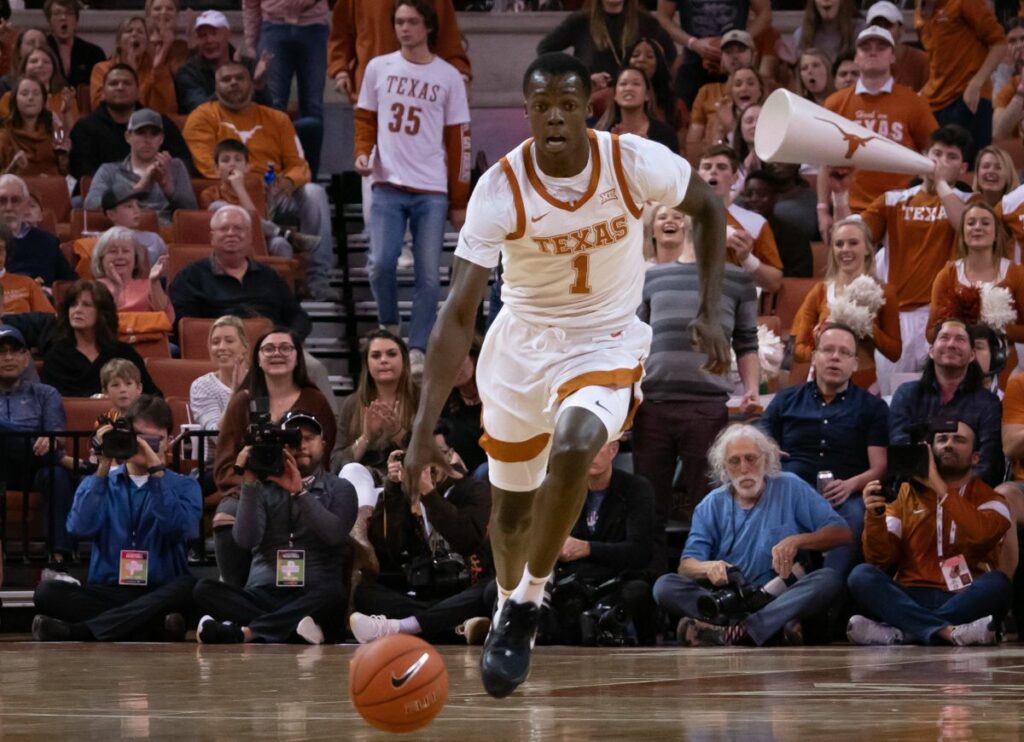 When a new head coach enters a program, often there is a discussion about finding "his players" while making do with what is already on the roster.
Beard's discussions didn't look anything like that. Jones, Febres, Ramey, and Cunningham were players he wanted to be the foundation of Texas' 2021-22 team.
"If these guys would have been in the portal at other schools, if these guys would have been high school players anywhere in the world, these four guys, we would have recruited on our terms," Beard said. "We don't view these guys in any way as guys we inherited. They're guys we wanted. We re-recruited back, and we're so appreciative of them."
With four spots taken, that meant nine others were available on the Longhorn roster. To fill those spots, Beard scoured the portal.
Transfers are usually looking for something they don't believe is offered at their current institution when they decide to enter the portal, whether it's a fresh start at a new school, more playing time, a more competitive program, or any of a number of reasons.
Those aspects are important in recruiting, but they weren't the first topics discussed between Beard, his staff, and the seven transfers. The conversations focused on Texas, or as Beard said, "what's on the front of the jersey."
"With these guys, just for time's sake I can't tell you about all seven first conversations, but I can tell you there was just a consensus where the conversations were about winning, and the conversations were about Final Four runs, and Texas, and all the right things," Beard said. "I didn't any have conversations about individual things: minutes, points, me, or I. It was all about team, and it was really refreshing."
Beard recounted what the transfers (Carr, Mitchell, Devin Askew, Timmy Allen, Dylan Disu, Christian Bishop, Avery Benson) are bringing to his program.
"757 Division I games played, close to 8000 points, 3000 rebounds," he said. "These transfers, it's real. I think we'll be one of if not the most experienced team in college basketball. That was by design this first year."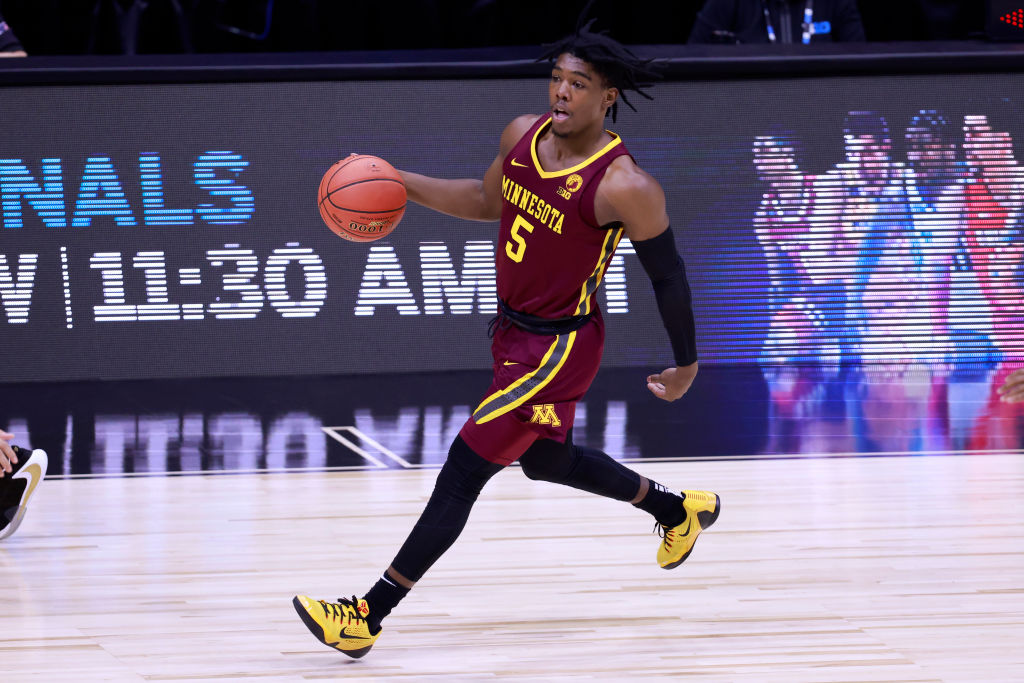 Then, the two high school additions in Jaylon Tyson and Gavin Perryman. Beard and company lured Tyson to Austin after originally signing with Texas Tech. Beard said he expects there to be a role for Tyson early. "He was our No. 1 target in West Texas, and he was a guy that we knew we had to get to Austin," Beard said.
Perryman, son of former Longhorn Brandy Perryman, was added for his own merits and not because of his last name.
"Proud of who his dad is, but Gavin is here because he can play," Beard said. "Nothing to do with his dad's jump shot. We think Gavin is going to be a great culture guy, a guy that's going to be a really good college player over time."
That's the four, seven, and two on scholarship Beard is working with for 2021-22. Now, the challenge is making the players from those three categories into one cohesive group of 13. That has been priority No. 1 for the Longhorns during this important offseason.
"Our biggest obstacle, maybe even more than the opponent, is time," Beard said. "What we're fighting is time to develop these relationships, and that's what this summer has been all about."
Beard has encouraged the players to dine together, to hang out, and to see each other as much as possible. The talent is there, but for a team to be successful it has to be one unit, not three separate cliques.
The progress Beard has seen has him confident thus far, but he knows work remains.
"I think we'll have enough talent on the roster to make a run," Beard said. "It'll be the other things, chemistry, relationships, cohesiveness, culture, but I think with talent we're willing to put our guys up against anybody in the country."
Cover photo by Chris Covatta/Getty Images