Coaching narratives abound for the 2022 Alamo Bowl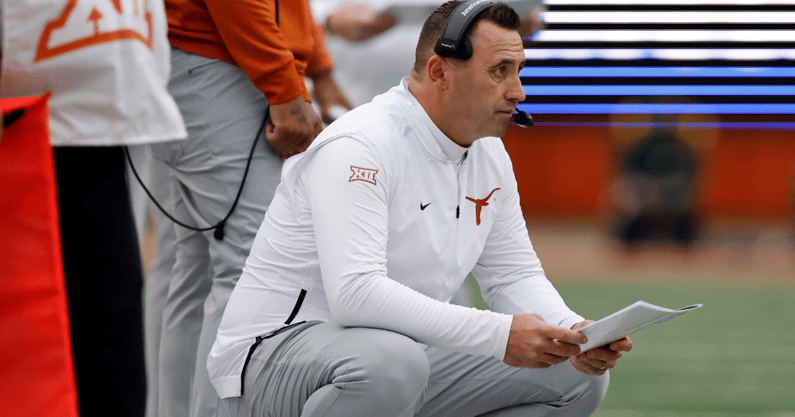 Many of the narratives surrounding the 2022 Alamo Bowl between Texas and Washington will center around the head coaches, past and present. 
[Get a FREE 7-day trial of Inside Texas Plus!]
The best head coach in the history of Texas, Darrell Royal, was hired away from the University of Washington. Despite spending just one year at Washington, in which he went 5-5, Texas felt he was a rising star and hired him in 1956. It was the last head coaching hire Texas would make for over 20 years. Three National Championships later and the stadium Texas plays in his named for him.
Texas' current head coach, Steve Sarkisian, also coached the Huskies. In his first head coaching position he was tasked with resurrecting a program that went winless the year prior. That first season his Huskies went from 0-12 to 5-7. After five seasons at U-Dub in which Sark put the Huskies on solid footing, going 34-29, he departed for rival USC.
Even more recently Texas' current defensive coordinator Pete Kwiatkowski had a very successful tenure on the shores of Lake Washington. Under Chris Petersen, Kwiatkowski routinely oversaw some of the best defenses in the country and helped Washington to the playoffs in 2016. Though his time at Washington did not overlap with Sarkisian, he was tabbed to be Sark's defensive coordinator.
Upon his arrival, Kwiatkowski would hire Jeff Choate to serve as linebackers coach with him at Texas. Like his boss, Choate was also a member of the Petersen tree dating back to his time at Boise State and then Washington. This season PK and Choate recaptured some of that Washington defensive magic as Texas made significant improvements on the defensive side of the ball.
No school has a perfect hiring record but Washington has done well. First-year head coach Kalen DeBoer appears set to join the great hires U-Dub has made after going 10-2 this season. DeBoer's head coaching experience extends to NAIA Sioux Falls, Fresno State, and now Washington. In his 8 season as head coach, he has only one year in which his team didn't win 9 games. That happened to be shortened by Covid in 2020, his first season at Fresno State. 
Hardcore college fans will likely remember DeBoer as the offensive coordinator for a briefly dangerous Indiana football team in 2019. That's an important footnote as that's how Indiana transfer quarterback, and now star Huskies signal caller, Michael Penix Jr. ended up in Seattle. Penix Jr. has been one of the best players in college football this season after passing for over 4300 yards and a 29-7 touchdown to interception ratio. 
And that's where the story comes full circle. The Alamo Bowl, set to be played in San Antonio on December 29th, will likely come down to how well Texas' rejuvenated defense can defend one of the better passing offenses in the country.