HALF: No. 15 Texas 0, Arkansas 16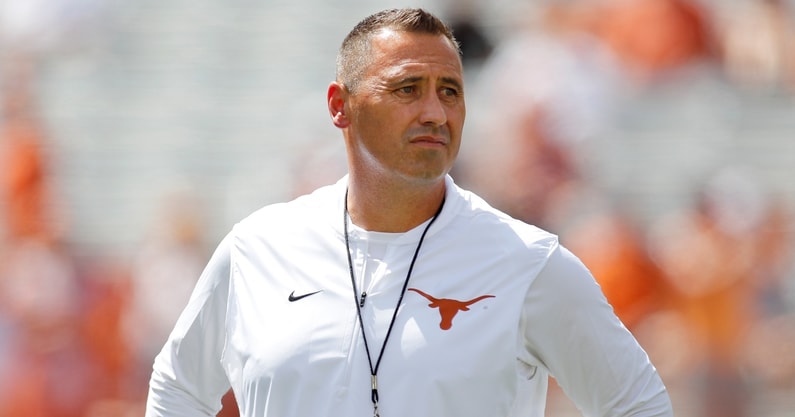 Arkansas freshman kicker Cam Little announced his presence with authority with three first-half field goals leading the Hogs attack over No. 15 Texas, 16-0, at the half from Donald W. Reynolds Razorback Stadium in Fayetteville on Saturday night.
Arkansas got on the board first after a 12-play, 57-yard drive mustered a 24-yard Little field goal. The Hogs lead UT, 3-0, after converting three third downs on the scoring march.
After a Cameron Dicker missed field goal, Arkansas took over for a 66-yard drive culminating in a Dominique Johnson 5-yard touchdown run.
After blocking a Dicker punt deep in the UT territory, Arkansas' Little connected on a 23-yard field goal, giving the Horns a 13-0 lead over the Longhorns, midway through the second.
The Razorbacks are dominating in the trenches, getting pressure on Hudson Card and the Horns with two sacks and a handful of hurries.
Let's take a look at the numbers.