HALFTIME: No. 21 Texas 14, No. 23 Louisiana 6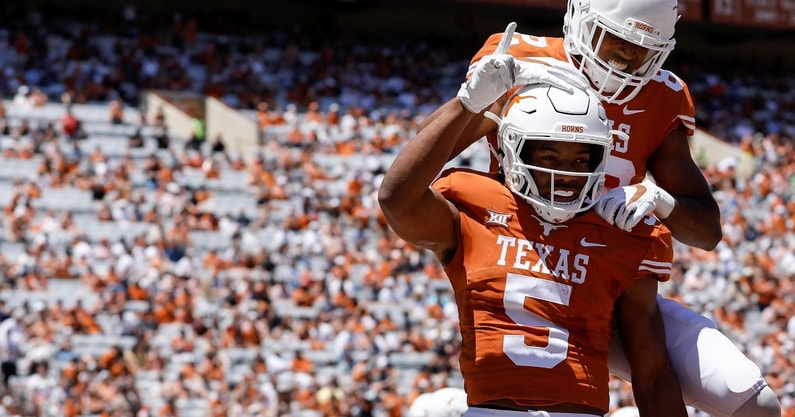 The Texas Longhorns lead the Louisiana Ragin' Cajuns, 14-6, at the end of the first half.
Texas coach Steve Sarkisian's first touchdown at UT came on the second series. Hudson Card hit Bijan Robinson on a mesh play call from 12 personnel. Robinson left uncovered and Card hits him in stride for the 18-yard scoring strike.
Card also hit Cade Brewer for a 6-yard touchdown strike at the 2:00 minute-mark in the second quarter. Robinson already has a large number of touches; 38 yards rushing on 10 carries, 55 yards on three catches, one touchdown.
Card, the redshirt freshman that Sarkisian picked to start today, began 1-of-4 on first two drives, then went 11 of 14 with two touchdowns into halftime.
On defense, both two starting linebackers Demarvion Overshown and Luke Brockermeyer have totaled 13 tackles, 2 tackles for loss, and one sack.
Here's a look at the numbers: