Latest ESPN Bracketology has Texas Longhorns basketball a No. 1 seed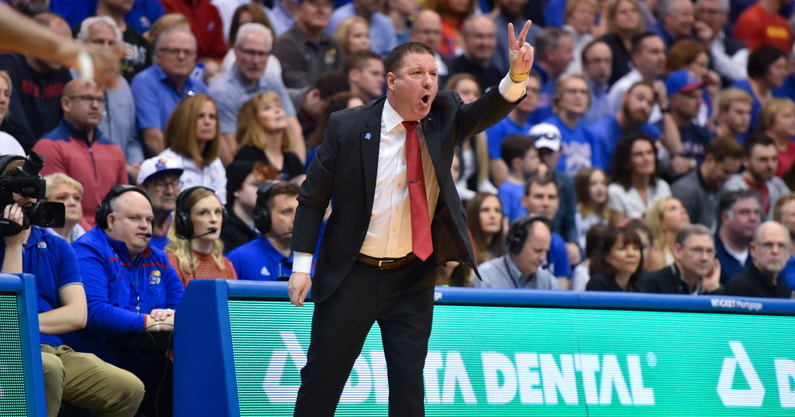 The Texas Longhorns will enter the 2021-22 season ranked in the top 5 of most preseason polls. 
ESPN's Joe Lunardi released the latest bracketology Tuesday with the Longhorns the No. 1 seed in the East Region. 
Make no mistake, Texas would much rather be in the South Region in the 2022 NCAA Tournament. The site of the South Regional will be the AT&T Center in San Antonio. 
The Caesars Superdome in New Orleans is host of the 2022 Final Four.
The last time Texas advanced to the Final Four, T.J. Ford and the Longhorns cut down regional nets in San Antonio. The Final Four that season (2003) was also in New Orleans. 
Texas head coach Chris Beard has the Longhorns ranked among the nation's best in season one in Austin.
Texas added six transfers that all started last season. The roster will be one of the most experienced in high major basketball with a combined 797 college games played, including 547 starts. 
The Texas Longhorns 2021-22 roster has plenty of accolades with Timmy Allen being named All-Pac 12 First Team last season, Tre Mitchell Atlantic 10 First-Team, Andrew Jones All-Big 12 Second Team, Courtney Ramey All-Big 12 Third team and Marcus Carr All-Big Ten Third Team last season. Dylan Disu led the SEC rebounding in an injury shorted season, while Christian Bishop led the nation in field goal percentage. 
Inside Texas projected staring line up for the Texas Longhorns:
PG Marcus Carr, 6-2, Senior (19.4 points, 4.0 rebounds, 4.9 assists in 2020-21)
CG Courtney Ramey, 6-3, Junior (12.2 points, 3.2 rebounds, 3.9 assists in 2020-21)
F Timmy Allen, 6-6, Junior (17.2 points, 6.4 rebounds, 3.9 assists in 2020-21)
PF Christian Bishop, 6-8, Junior (11.0 points, 6.4 rebounds, 1.1 blocks in 2020-21)
PF Tre Mitchell, 6-9, Sophomore (18.8 points, 7.2 rebounds, 2.2 assists, 1.5 blocks, 1.2 steals in 2020-21)
Reserves:
SG Andrew Jones, 6-4, Senior (14.6 points, 4.5 rebounds, 2.3 assists in 2020-21)
PF Dylan Disu, 6-9, Sophomore (15.0 points, 9.2 rebounds in 2020-21)
CG Devin Askew, 6-3, Freshman (6.5 points, 2.5 rebounds, 2.9 assists in 2020-21)
G/W Jaylon Tyson, 6-7, Freshman
SG Jase Febres, 6-5, Senior (5.2 points, 1.5 rebounds in 2020-21)
F Brock Cunningham, 6-5, Junior (1.6 points, 3.1 rebounds in 2020-21)
SG Avery Benson, 6-4, Junior (1.3 points, 6-9 from three in 2020-21)
CG Gavin Perryman, 6-2, Freshman
Photo by Ed Zurga/Getty Images