Oklahoma State Cowboys Football Preview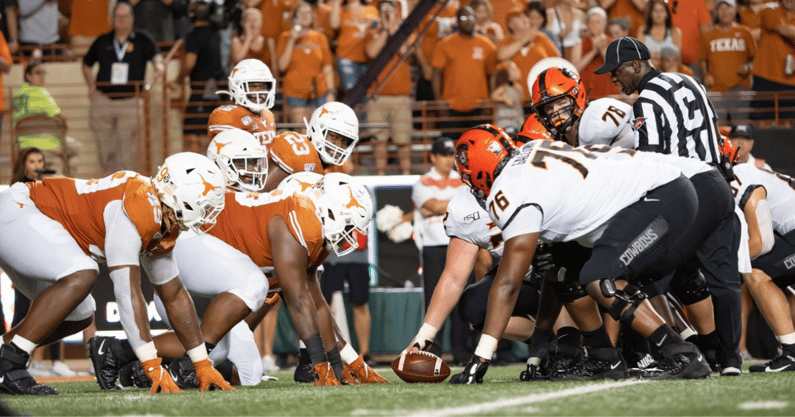 The 12th ranked Cowboys have been winning playing football with scores from an era past. They run the ball, run the clock, protect their defense, and generally seek to win in the margins, partly because of injury woes to their skill positions that have corrupted the timing in their passing game, because it's their best chance to win, and also because Mike Gundy is a little scared of his own QB's turnover potential when Sanders is in "I've got to do it all" mode. The Pokes played Missouri State close (23-16), nudged Tulsa (28-23), beat Boise State with a series of lucky breaks (21-20), but then handled Kansas State and Baylor by double digits as they got a little healthier at WR and Spencer Sanders played better. The truth is that Oklahoma State is an unimpressive undefeated team, but their true potential isn't really known because of their slow start in getting all of their weapons on the field.
Limited Time Offer
The best of Texas Longhorns sports and recruiting
50% off
Already an On3+ subscriber? Log in here.