On Texas Football - State of the Program: Longhorns welcome the rest of recruiting class of 2023 to campus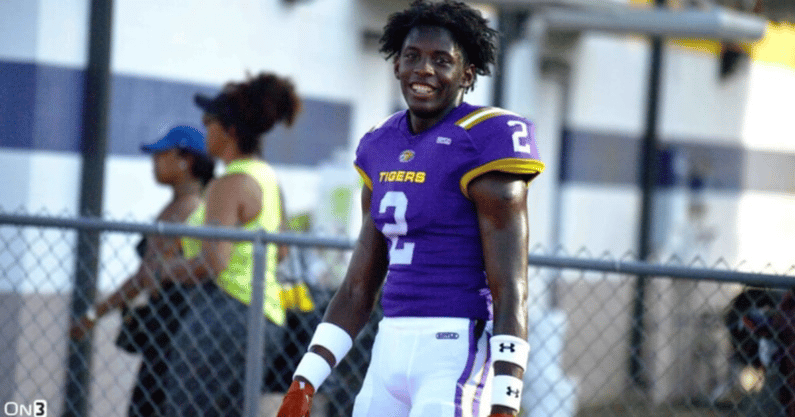 On the latest video episode of On Texas Football's State of the Program, Inside Texas's Bobby Burton and Eric Nahlin give us some updates on a big week for the Longhorns, as the remaining 11 high-school signees and two transfer players make their way to Austin beginning this weekend.
[Get SIX MONTHS of Inside Texas Plus for only $29.99!]
"This is a big week coming up for Texas as 13 newcomers will be showing up on campus sometime in the next seven days," Burton said. "Of course, you have a bunch of high school guys and you have two summer enrollees out of the transfer portal, Trill Carter, the defensive lineman out of Minnesota, and Ryan Sanborn, the punter from Stanford."
Nahlin remarked that there is finally a sense of closure for the incoming class.
"It's funny, we've talked about the 2023 class so extensively, it's almost like it's been completed," said Nahlin, the publisher of InsideTexas.com. "But then there's this whole other group of players coming in with another talent infusion. They're gonna be a little bit behind their classmates, but you know, those classmates hit the ground running I expect these guys to do the same."
Nahlin was asked if any of the 11 high school players could break into the starting lineup by the time the season begins in September.
"Obviously Sanborn is gonna start at punter and Carter is going to be a rotational player right off the bat," Nahlin said. "I think fans often overwrite the immediate impact that that they should expect out of some of these prospects. But given the late arrival, you know, that has tempered expectations.
"There's just a lot to a lot to learn. You know, it's a big step up between high school and college, and it's not as easy to make as the rankings would have you believe."
Burton concurred, especially with the Longhorns stocked with talent at virtually every position.
"I totally agree with that sentiment because of what I've seen it in my 30-plus years doing this," he said. "You think that because a guy is a five star but to your point there's a nuance to the position, right? And that comes over time. Some guys are freaks, (current Texas tackle) Kelvin Banks, is one of them. But at the end of the day, he really has to worry about lining up and beat the man in front of him."
"If Texas wasn't so deep maybe some of these guys would play, you know, maybe," Nahlin added. 
[Subscribe to the ON TEXAS FOOTBALL YouTube channel for daily videos from Inside Texas!]
There's plenty more to watch and info to be gathered in this video, so go check it out.