On Texas Football: The latest on five-star EDGE Collin Simmons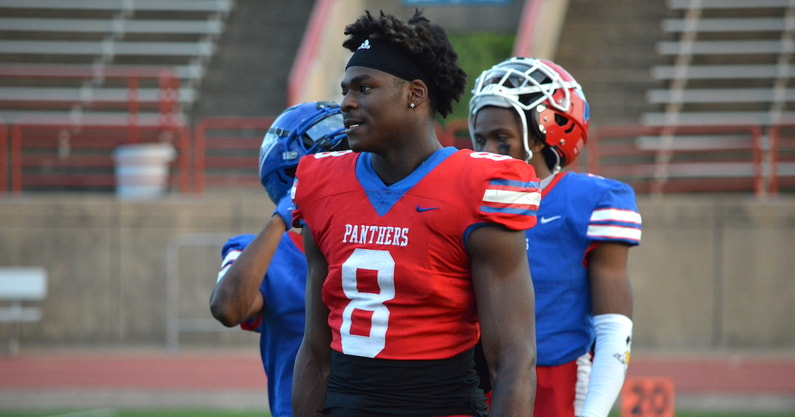 In the latest On Texas Football, Gerry Hamilton and Bobby Burton discuss the important news that broke Wednesday about Five-Star Plus+ EDGE Colin Simmons releasing his scheduled official visits
[Get SIX MONTHS of Inside Texas Plus for only $29.99!]
In this episode, Bobby and Gerry discuss…
Duncanville held its spring game on Wednesday and Colin Simmons, the No. 3 prospect in the On3 Industry Ranking, announced his scheduled official visits. He'll see Texas on June 23-25. That visit will be preceded by visits to Miami (June 9-11) and Oregon (June 16-18).
Simmons will be one of several high-profile prospects in town that weekend, one Hamilton dubbed 'Five-Star weekend.' Hamilton visited Duncanville last week to hear from Simmons, and only a few details needed to be ironed out before the announced dates.
Hamilton was a little surprised no date was set for LSU, who is seen as Texas' main competition for Simmons.
"At the end of the day, I expect this to be a LSU vs. Texas finale," Hamilton said. "Maybe Georgia is the third right there, but I still expect him to stay close to Dallas, stay close to home. The big question is, when will he officially visit LSU?"
LSU prefers official visits to take place in the season.
[Subscribe to the ON TEXAS FOOTBALL YouTube channel for daily videos from Inside Texas!]
Burton asks Hamilton about Simmons' preference to play in the SEC, and what it means that a Pac-12 school and an ACC school have made the cut. Hamilton says, as he has for a long time, that he would be shocked if Simmons plays elsewhere.
The two then discuss the other prospects heading into town that official visit weekend, plus who is coming in throughout the course of June.
Hamilton and Burton then discuss the dynamics of the weekends, including which type of prospects are coming in for each weekend, and how defensive line may shake out with so many different targets heading into town.
Could Texas sign multiple five-stars? The two discuss toward the end of the video.