Report: Troy Tulowitzki to speak with USC about vacant head coaching job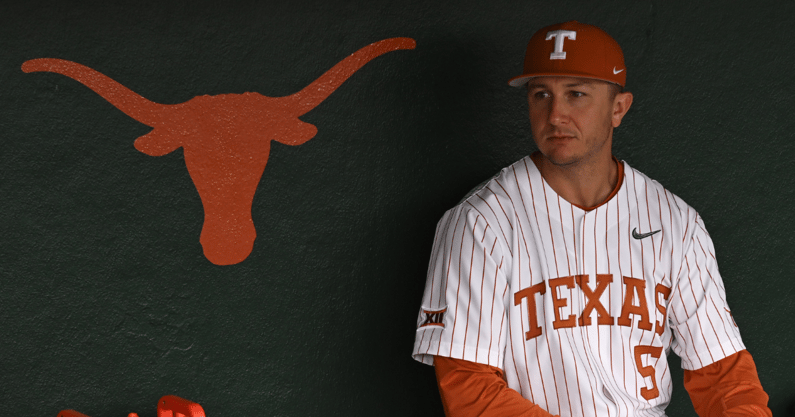 Per a report from Kirk Bohls, Texas volunteer assistant Troy Tulowitzki intends to speak with the USC Trojans about the program's vacant head coaching gig.
[Get four months of Inside Texas Plus for $1!]
Tulowitzki, a five-time MLB All-Star who played 13 seasons for the Colorado Rockies, Toronto Blue Jays, and New York Yankees, joined the Texas baseball program as the volunteer assistant in 2019 after he announced his playing days were over (volunteer assistant refers to the manner in which Tulowitzki is compensated).
Since his arrival, he has been a key part of aiding in the development of infielders and hitters that have boosted Texas to the College World Series in back-to-back seasons. Texas hit .314 as a team in 2022 with a program record 128 home runs. The Longhorns fielded .985, top in the country this season. Those marks come after a 2021 season where the Longhorns had a team batting average of .275 along with a .980 fielding percentage.
Many Longhorn players have credited Tulowitzki with aiding in their development, including shortstop Trey Faltine. Third baseman Skyler Messinger, a native of Niwot, Colo., explained at several points during the 2022 season that Tulowitzki's presence in Austin was a big reason behind his decision to transfer from Kansas to Texas.
Now, three years after joining the coaching ranks, Tulowitzki's reputation and ability has him as a candidate to be the head coach of one of college baseball's historic programs. The Trojans have not found success in recent years, but their 12 national championships are far and away the most by any Division I program.
Tulowitzki told Bohls he enjoys life in Austin, and even mentioned that during a recent appearance on MLB Network. However, he has California roots after growing up in Santa Clara and attending Long Beach State for three years prior to his professional career.
News of Tulowitzki's desire to speak with USC comes one day after it was reported by Kendall Rogers that Texas and assistant coach Sean Allen were parting ways. Allen had been a part of head coach David Pierce's staff since the two arrived at Texas ahead of the 2017 season.