Senior Sendoff: D'Shawn Jamison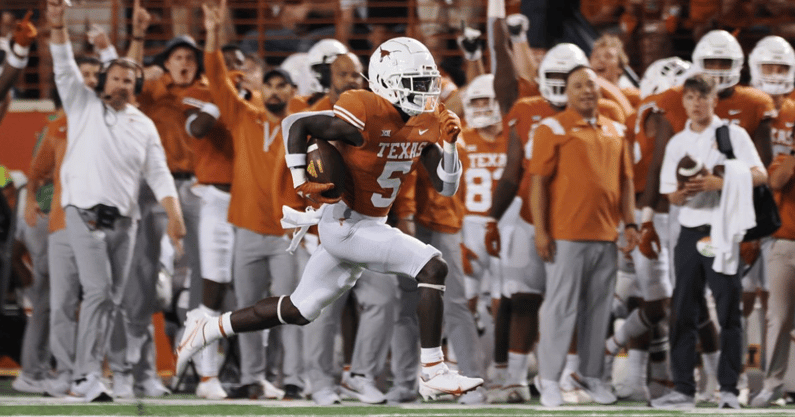 Texas recruited three talented players coached by Tom Nolen at Houston's Lamar High School in the class of 2018 in Al'vonte Woodard, Anthony Cook, and D'Shawn Jamison.
[Get a FREE 7-day trial of Inside Texas Plus!]
Jamison was a prospect the entire Inside Texas staff thought highly of, as did former TCU head coach Gary Patterson. Instructed by former Lamar defensive back coach and current Brookshire Royal head coach Theadis Reagins, Jamison was one of the key parts of a defense that had Power 5 talent all over.
He was recruited to play defense at Texas, but position mismanagement on offense saw Jamison play wide receiver during his freshman season. He eventually moved back to defense, where he has been a mainstay at corner.
Jamison was also a difference-maker on punt and kick return up until this season, taking back two kickoffs and one punt for touchdowns in his career. As his five-year career winds down, Jamison spoke Monday about memories he'll cherish most.
"Every time we win in DKR, that's always a memory I'll always have," Jamison said Monday. "Every time we get that dub there, that's something that I'm always going to remember, especially winning with my boys."
What play leads off D'Shawn Jamison's Texas highlight reel?
"The pick-six, it would most definitely be that. I always dreamed of getting a pick-six or getting a touchdown in DKR."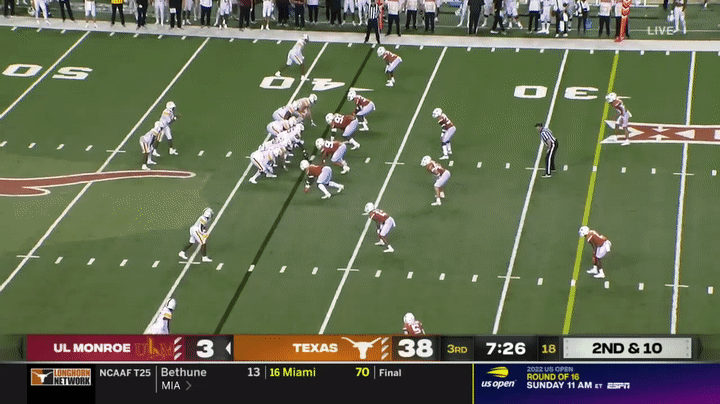 D'Shawn Jamison career stats and honors
2018: 4 receptions, 5 yards, 4 rushes, 8 yards, 1 punt return touchdown
2019: 35 tackles, 3.5 TFL, 3 interceptions, 1 fumble recovery, 1 forced fumble, 1 kick return touchdown
2020: All-Big 12 honorable mention, 31 tackles, 0.5 TFL, 1 kick return touchdown
2021: 49 tackles, 1 interception, 1 fumble recovery
2022: 22 tackles, 2.0 TFL, 1.0 sack, 2 interceptions