Texas-Arkansas Postmortem: Defense/Special Teams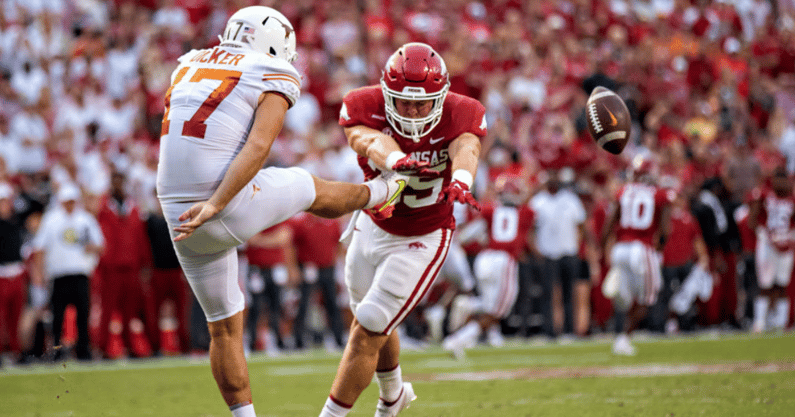 A run-first Razorback offense totaled 471 yards at 7.1 yards per play. Pretty good deal for them. On a risk-adjusted basis, that's like a treasury bill returning 38%. That requires very special market conditions, which Texas was happy to provide.
Limited Time Offer
The best of Texas Longhorns sports and recruiting
50% off
Already an On3+ subscriber? Log in here.