Texas becomes an early adopter in academic achievement financial assistance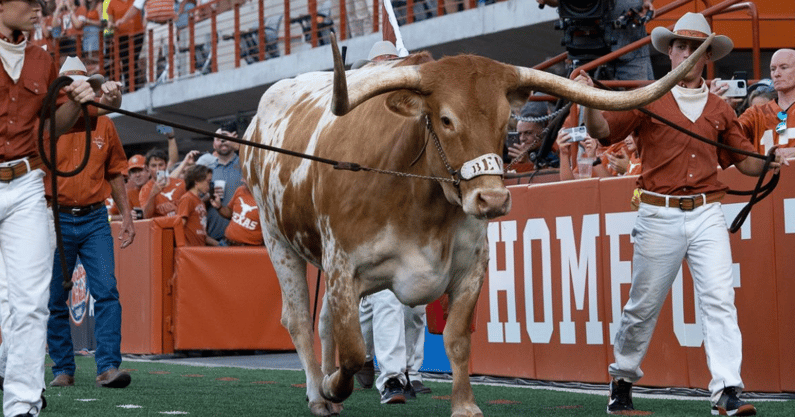 In the wake of the Supreme Court's decision in the Alston v. NCAA case handed down in June, athletic programs around the country were no longer restricted from offering education-related benefits to college athletes.
Ole Miss was one of the earliest, if not the earliest adopters of entering the additional financial support realm. Athletic departments can offer student-athletes up to a value of $5980 a year as "additional education-related benefits and direct financial support in the form of academic achievement awards."
[Subscribe to Inside Texas right now and get 50% off an annual or monthly membership!]
On Wednesday, Texas joined the Rebels at the forefront of this new frontier with the Academic Enhancement Benefits Program.
"We're excited to be able to provide our student-athletes with additional support, but as importantly, to continue to initiate programs that focus on their academic commitment and success," said UT Vice President and Athletics Director Chris Del Conte in a press release. "Our student‐athletes have a wonderful opportunity to engage in a world‐class academic experience while pursuing athletic excellence at the highest level."
 
"We take a holistic approach to the academic and athletic experience while steadfastly encouraging our student-athletes to pursue meaningful and beneficial course work, and to be involved in our enrichment programs like 4EVER TEXAS and LEVERAGE, as they train for excellence in their sports. This additional academic benefit will be another way to bring out the very best in our student-athletes. I can't thank President Jay Hartzell and our campus leadership enough for helping us make this happen."
Texas student-athletes will be able to receive academic achievement awards valued up to $2990 per semester beginning with the Spring 2022 term.
The UT announcement stated Texas Athletics has worked with campus leaders to develop this plan and establish criteria for the benefits. In October, the Big 12 left it up to its member institutions to determine those criteria.
The additional academic benefits will be awarded after review and confirmation of academic progress and program engagement, according to the UT release.
"Following the Court's decision in Alston, the Board wanted to take time to assess the national landscape before determining how best to activate in this space," Big 12 commissioner Bob Bowlsby said in October. "Today's action allows each Big 12 member institution the latitude to decide at the campus level the degree to which it provides education-related benefits and/or academic achievement awards or incentives to its scholarship student-athletes."
Texas may not be the very first, but it is near the front in taking full advantage of the Alston decision. Not only will this benefit the Longhorn football program, but also men's non-headcount sports such as baseball, track and field, swimming and diving, and tennis.
An extra $5980, even if it isn't all cash, can go a long way. Traditional tuition for a Texas resident in the College of Education for the Fall 2021 semester was $5624. Though it may not cover everything, the academic reward paired with the scholarship, room and board, and other benefits helps Texas appeal to student-athletes in equivalency sports.
Of course, it's a positive for headcount sports like men's and women's basketball and football.
Texas grabbed headlines as one of the first to reward its athletes for academic achievements. Others will follow, but there's one bull at the head of the herd.