Texas football coaches and players made the bye week productive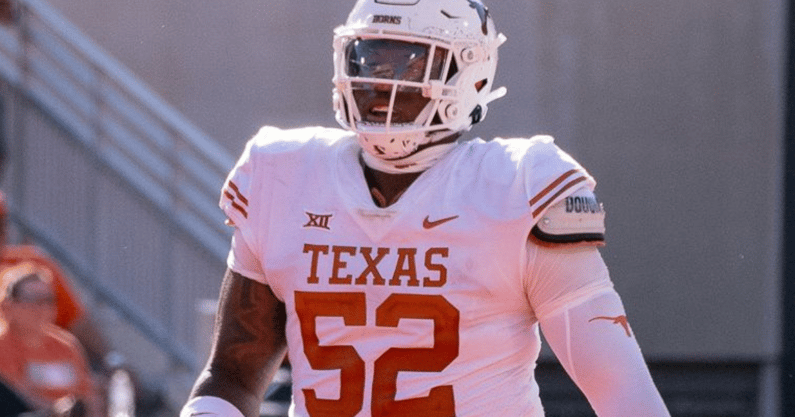 With three admittedly light practice days before last weekend's bye week, Texas head coach Steve Sarkisian believes the Longhorn football program was able to get plenty done in a short amount of time.
[Get FOUR MONTHS of Inside Texas Plus for $1!]
Players who had seen significant snap counts during the first eight games of the season were able to get some rest. In the remaining limited practice reps, younger players who the Longhorns may look to more over the course of the final four games were able to show off more of their ability for the coaching staff.
"It was also good for a lot of our younger players to get a lot of quality reps during last week's practice, some guys that we may be counting on here the final month of this regular season," Sarkisian said. "For those guys it was really positive."
The Texas secondary was likely where those quality reps were needed most. Considering Anthony Cook and Ryan Watts were only described as making good progress in Monday's practice, plus with Inside Texas' Eric Nahlin reporting additional details on their recoveries, players like Jaylon Guilbeau, Austin Jordan, Terrance Brooks, and Michael Taaffe can only stand to benefit from more work together in the back end.
The secondary wasn't the only spot that saw development from younger players. Sarkisian specifically praised DJ Campbell, Cameron Williams, Jaydon Blue, Jaray Bledsoe, and Maalik Murphy in addition to the young defensive backs.
Campbell, an On3 Consensus 5-star prospect in the 2022 class, played in around a dozen first half snaps versus Oklahoma State in Stillwater, Okla.
Williams has been a regular special teams contributor on field goal this season, but has played in a decent number of snaps as the Longhorns' right tackle in blowout games.
Blue is behind Bijan Robinson, Roschon Johnson, Keilan Robinson, and Jonathon Brooks in his freshman year, but has contributed on special teams and even seen some offensive snaps in recent weeks.
Bledsoe, an early enrollee defensive lineman, has only appeared in the season opener versus Louisiana-Monroe.
Murphy, an early enrollee quarterback, is part of Texas' conference travel roster thanks to his development throughout his time on campus.
Players weren't the only ones who benefitted from the open week. Sarkisian mentioned that Texas' coaching staff took time to assess their own tendencies, including what has been working to plan and what hasn't been as effective as they'd like.
"I think it was a great opportunity for us as a staff to really self assess and self scout what we're doing and why we're doing what we're doing," Sarkisian said. "There's some times you go into a season and you think you're going to be really good at a scheme or a personnel grouping, and it plays out that way. There's other times where you're not getting the reward back on the investment you've made, and now we've got to shift gears a little bit."
Exiting the bye week, Sarkisian mentioned during his press conference he was pleased with the energy level and "spark" from his team during Texas' Monday practice. Considering the handful of days off and tough entrance into the bye week on the heels of a loss to Oklahoma State, that's all the Longhorns could ask for prior to heading to Kansas State for another game in another ranked opponent's house.
How well the energy translates will be key for Texas as it enters a four-week stretch with two top 15 opponents and two other competitive conference games, with the more difficult of the two road tasks happening this weekend at Bill Snyder Family Stadium.