Texas holds steady at No. 9 in updated ESPN SP+ ratings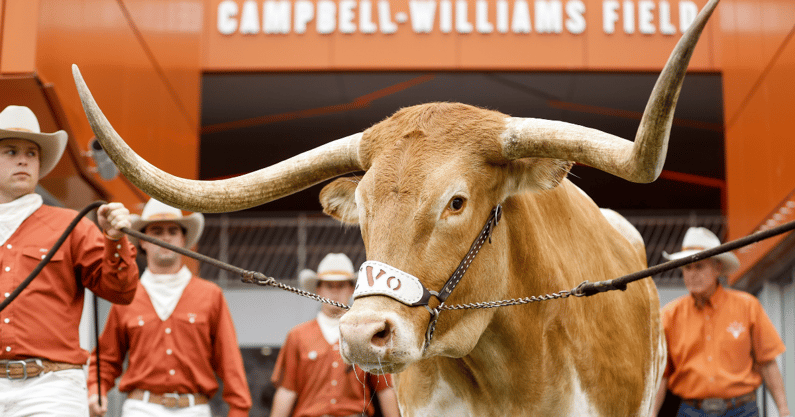 Texas entered the offseason ranked No. 9 in ESPN's SP+ ratings, and remain there after a recent update released on Thursday.
[Get SIX MONTHS of Inside Texas Plus for only $29.99!]
The Longhorns are the top team in the Big 12 in the metric's updated rankings. Texas' offensive SP+ rating was No. 11 in the country, while its defensive SP+ rating was No. 16.
Texas was four spots ahead of Oklahoma, who have moved into the No. 13 spot. TCU was ranked No. 20. Kansas State was ranked No. 23. Baylor was No. 32.
Big 12 newcomer UCF was No. 35. Texas Tech checked in at No. 38, one spot ahead of No. 39 Oklahoma State. Iowa State received the No. 45 ranking, one position ahead of newly-minted Power 5 team Cincinnati. Houston was seven spots back of the Bearcats at No. 53.
West Virginia earned the No. 56 spot, while BYU cracked the upper half of FBS at No. 60. Kansas rounded out the rankings at No. 61.
Non-conference opponent Wyoming was ranked No. 92, while Rice checked in at 112. The Alabama Crimson Tide was No. 4 in the updated rankings.
[Subscribe to the ON TEXAS FOOTBALL YouTube channel for daily videos from Inside Texas!]
According to ESPN, SP+ is a tempo- and opponent-adjusted measure of college football efficiency. It is a predictive measure of the most sustainable and predictable aspects of football, not a résumé ranking, and along those same lines, these projections aren't intended to be a guess at what the AP Top 25 will look like at the end of the year. These are simply early offseason power rankings based on the information we have been able to gather to date.
Texas also ranked No. 28 in ESPN's measure of returning production with a 70 percent mark. The Longhorn offense was ranked No. 13 in offensive returning production, while the defense was No. 65.