Can Texas soothe its Hilton Coliseum headache?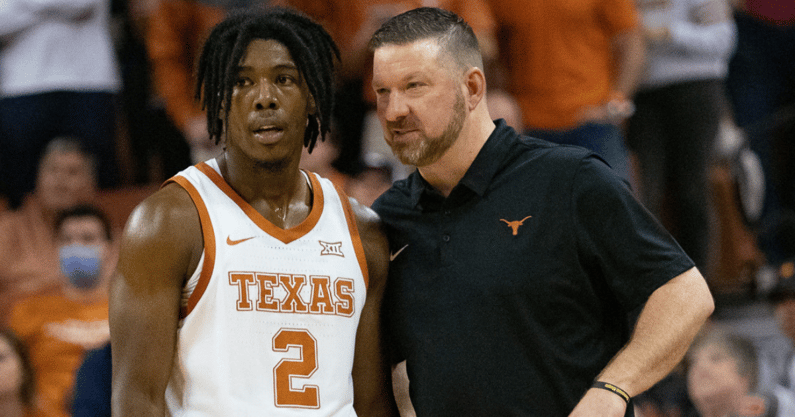 Chris Beard's No. 21 Texas Longhorns travel to Ames, Iowa this weekend to face the No. 15 Iowa State Cyclones in Hilton Coliseum, a place where they have not fared well over the past decade.
[Subscribe to Inside Texas right now and get a 7-day FREE trial!]
The Longhorns flew away with a 14-point win following their road trip to Iowa in March of last year. However, that was against a bottom-dwelling Cyclone team in a Hilton Coliseum with only 1,191 in attendance as opposed to the typical near-14,267.
Plenty has changed since last March. Iowa State moved on from Steve Prohm after he finished the season 2-22 and winless in Big 12 play. He was replaced by T.J. Otzelberger. The Cyclones' leading scorers from last year, Jalen Coleman-Lands and Rasir Bolton, transferred to Kansas and Gonzaga, respectively.
But Otzelberger and new stars like Penn State transfer Izaiah Brockington and freshman Tyrese Hunter have the Cyclones 13-3 on the season. Despite a 1-3 Big 12 start, they've remained inside the top 15 of the AP poll for almost a month.
The biggest change, and the one Texas will have to adjust to most, is Hilton Coliseum will have almost ten times the number of fans packed into it this Saturday than last season when the 2020-21 Longhorns left with a 81-67 win.
Since the 2011-12 season, the Longhorns have one win in a non-COVID restricted Hilton Coliseum, a four-point overtime victory on New Years Day in 2018.
Beard seeks to reverse that trend on Saturday at 1 p.m. on Big 12 Now/ESPN+. As Texas Tech's head coach, Beard won 3-of-5 games the Red Raiders played in Ames, including a 27-point victory in 2021 and a 30-point victory in 2020. Texas Tech won 80-73 during the Red Raiders' run to the national championship game in the 2018-19 season.
He'll also look to notch the second true road win for the Longhorns this season and the first Quadrant 1 win for Texas' NCAA Tournament resume. As of Thursday afternoon, Texas is 0-3 in Quadrant 1 games (top 30 win at home, top 50 win at a neutral site, top 75 win on the road).
The Longhorns bring the nation's No. 1 scoring defense (53.0 PPG) to Hilton to face the Cyclones' No. 217 scoring offense (70.4 PPG). Scoring may be at a premium on Saturday considering Texas also averages 70.4 PPG.
Texas should also have additional availability from forward Tre Mitchell, who played a handful of minutes during the Longhorns' Tuesday win over Oklahoma. Mitchell was previously in health and safety protocols, so his minutes against the Sooners were to get him back in rhythm after he was out for Texas' loss to Oklahoma State.
After a DNP on Tuesday, three-point specialist Jase Febres should also be available for minutes. Beard mentioned Tuesday Febres did not play in order to rest for some of the difficult remaining matchups on the Big 12 schedule, Saturday's game versus the Cyclones included.
Replicating the performance on both ends over the rival Sooners would put Texas in the best possible position to leave Ames with a win in Hilton Coliseum in back-to-back seasons. If Texas struggles on both ends as it did versus Oklahoma State, the Hilton headache could wear on for another year.