Texas Longhorns Football: Last call in Lubbock?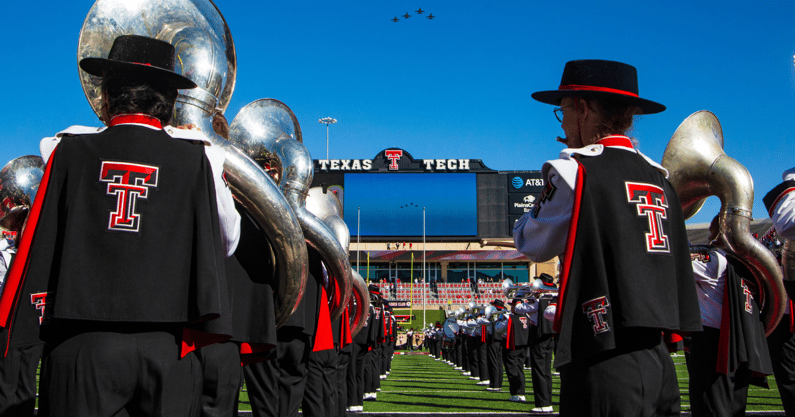 Texas and Texas Tech have faced each other on the gridiron 71 times dating all the way back to the Longhorns' 12-0 win in Austin in 1928. Texas has gained the upper hand in 54 contests while the Red Raiders have earned victory on 17 occasions, though never more than twice in a row.
[Get ONE MONTH of Inside Texas Plus for $1!]
Before Texas Tech joined the Southwest Conference in the late 1950s, the two teams met eight times. While in the SWC, the two teams played annually. The annual matchup continued after both institutions joined the Big 12 for the 1996 season, and does so to this day.
Realignment in its various forms has not split up two of Texas' largest athletic programs, but UT's impending move to the SEC just might.
Though Texas and Oklahoma are slated to officially depart the Big 12 for the SEC in the summer of 2025, UT, OU, and the SEC would prefer an earlier transition.
If that were to take place, this weekend's matchup between the No. 22 Longhorns and the Red Raiders could be the final time the two programs meet in Lubbock for the foreseeable future.
Texas knows they are unlikely to receive a warm welcome in West Texas at Jones AT&T Stadium on Saturday at 2:30 p.m. It may not be as bad as the one Longhorn men's basketball head coach Chris Beard received on his return, but it could rival it.
"There's a lot of places you go and other opposing fans aren't happy we show up," Texas head coach Steve Sarkisian said Monday. "It is what it is. We're the University of Texas. Nobody likes us. That's okay. We embrace the hate."
One of the talking points Sarkisian used this week centered around the rule that says only 70 players can travel and suit up for away games. It's the classic 'us against the world' mentality, and one his players echoed.
"We're bringing our 70 guys and our coaching staff, and we're going to be focused on us and go out there and play as hard as we can so we can get the job done, then we'll get out of there," Bijan Robinson said Monday. "Everybody's going to be there to be on our bad side or do something to interrupt, but we're not focused on that."
Jones AT&T Stadium holds just over 60,000, and nearly every person in attendance Saturday afternoon will be wearing (and seeing) red when the Longhorns take the field. As the first stop on what could be described as Texas' 'Big 12 Goodbye Tour,' Red Raider faithful would love nothing more than to spoil the Longhorns' farewell.
The intensity may be dialed up after a recent report that said Texas Tech administrators are concerned Texas might not want to continue the in-state rivalry that has been played every year since 1960. Cody Campbell, a former Red Raider football player, a current Texas Tech University System regent, and the person the playing surface in Lubbock is named after, aired his frustrations at the possibility Texas Tech may not have the ability to improve its .289 winning percentage against Texas after the Longhorns move to the SEC.
There's no love lost for Texas in Lubbock, but there's also no love lost for the Red Raiders in Austin.
"Definitely going to be a hostile environment for us," Roschon Johnson said Monday. "Everybody knows Tech doesn't like us. That's okay, because we don't like them either. I think that's going to turn into a great gameday environment and bring a lot of energy for us."
Many players on the current roster have no idea what a jam-packed, raucous Jones AT&T Stadium is like save for some fifth-year seniors. Most members of the current team played in Lubbock during the 2020 season, when only 16,615 could attend the Longhorns' come-from-behind, double-OT win. Even when it was about a quarter full, players could sense the passion.
"They brought the energy," Robinson said. "They brought that intensity. I don't know how many overtimes we went into in that game, but it was a hostile crowd."
It'll be hostile again, likely the most hostile environment they'll see this year. Texas' only 2022 Big 12 road trips are to Texas Tech, Oklahoma State, Kansas, and Kansas State. The two Sunflower State schools seem unlikely to turn their meetings with the Longhorns into a big deal. Oklahoma State could, but they'll also a chance to have the last laugh in the Bedlam series against rival Oklahoma in Stillwater in 2023. That date will be of greater emphasis to the 'Pokes than October 22's game with the Horns.
Tech will be champing at the bit to not only ride through the Longhorns' stampede, but to also earn a signature win in year one of Joey McGuire's tenure as Red Raider head coach. It's a game that may require Tech to dig deep into the bag of tricks to gain an upper hand. From Texas' perspective, it's a chance to absorb the Red Raiders' best punches and punch right back.
"This is Texas, we know that wherever we go and whoever we play, they're going to give us their best shot," Jaylan Ford said Monday. "We know what comes with it when we sign up to put that jersey on."
In Lubbock, that means avoiding tortillas, insults, and other forms of craziness while trying to win a football game. Texas has emerged victorious on the Llano Estacado more often than not, especially in the last decade-plus. Ever since Michael Crabtree's game-winning touchdown in 2008, the Longhorns have won six-straight contests over teams coached by Tommy Tuberville, Kliff Kingsbury, and Matt Wells.
In the eyes of most Texas fans, the rivalry versus Texas Tech is not one of the top two the Longhorns have. It may rank third, but it's a very distant third behind Oklahoma and Texas A&M.
Part of that has to do with the way Texas has controlled the series, even in Lubbock. Texas is 22-10 in 32 trips, including claiming a 9-2 mark since the turn of the century. Whether it was Steve Sloan, Spike Dykes, Mike Leach, or any of the Pirate's successors, none have had continued success against Texas. The Longhorns tend to descend from the plains victorious.
Texas Tech would love nothing more than to buck that trend on Saturday in what could be the last meeting between the two teams at Jones AT&T Stadium for some time, and send Texas home with an 0-1 record in conference play.
Returning from Hub City with a win won't be easy, but the Longhorns are ready for what may come their way.
Said Robinson, "we've got to go in there ready to fight."