Texas men's basketball releases 2021-22 non-conference schedule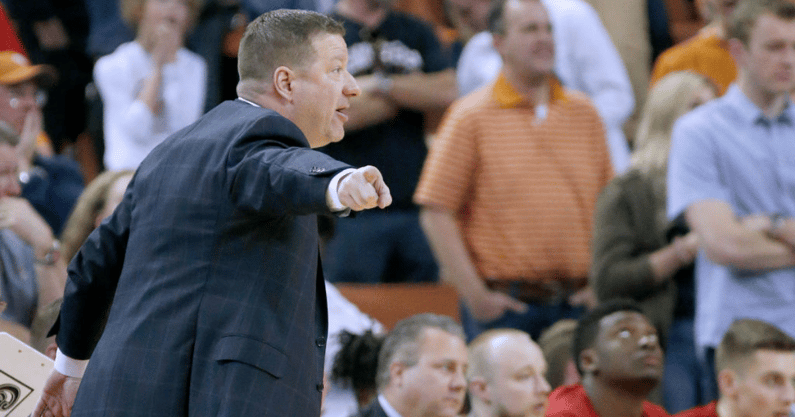 The Texas men's basketball non-conference schedule for Chris Beard's first season as head coach of the Longhorns has been released.
The Longhorns will play 14 non-conference games in the 2021-22 season, including a home game versus the Sam Houston State Bearkats in Gregory Gym, the first regular season men's basketball home game at the on-campus venue since February 26, 1977.
The Sam Houston State game in Gregory will not be included in the 2021-22 season-ticket package, per the school.
The non-conference slate opens on November 1 with an exhibition game versus Texas Lutheran. Admission for the game against the Bulldogs is free.
Texas hosts Houston Baptist at the Erwin Center on November 9 before traveling to Spokane, Wash. to face perennial power Gonzaga.
Following the trip to the Pacific Northwest, Texas will host the Abe Lemons Classic multi-team event from November 17 through November 24 with contests versus Northern Colorado, San Jose State, and California Baptist.
The Gregory Gym game against SHSU will take place on November 29 before Texas hosts UT-Rio Grande Valley on December 3. Beard's bunch will travel to New Jersey on December 9 to take on the Seton Hall Pirates as part of the Big 12-Big East Battle.
The Erwin Center will see Texas play Arkansas-Pine Bluff on December 14. Texas will then travel to Las Vegas for a December 19 contest with Stanford as part of the Pac-12 Coast-to-Coast Challenge. The Longhorns will finish 2021 with games versus Rice and Incarnate Word in Austin on December 22 and December 28.
The final non-conference game will be on January 29, when former Texas men's basketball head coach Rick Barnes leads the Tennessee Volunteers into Austin for his first trip back to Texas since resigning in 2015. Barnes was head coach of the Longhorns for 17 years, leading Texas to the 2003 Final Four and achieving an overall record of 402-180.
The Big 12 schedule has not yet been finalized.
Beard is entering his first season as the head coach of the Texas men's basketball program. The UT grad has a career record of 208-84 at four stops. He led Texas Tech to the national title game in 2019, falling to Virginia.