The Touchdown Play: Cade Brewer's six-yard touchdown reception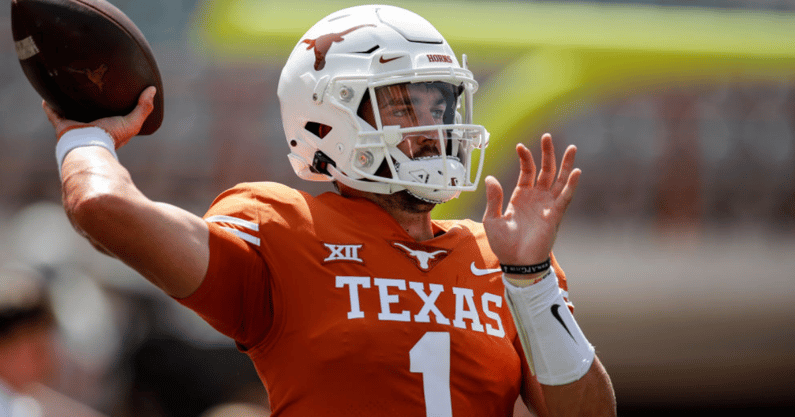 Steve Sarkisian's Longhorns were up 7-3 on the Louisiana Ragin' Cajuns when they took over the ball on their own 28 with 9:45 remaining. Pete Kwiatkowski's defense forced a punt after Louisiana went three-and-out in the middle stages of the second quarter.
Texas took the ball, and quickly found itself in a 3rd-and-long situation. Hudson Card converted with a 15-yard pass to Jordan Whittington. A few plays later it was 3rd-and-5 from the Louisiana 34, and Card found Roschon Johnson for a 14-yard pass to move it to the Cajun 20.
The Longhorns eventually made it to the eight for a 1st-and-goal from the eight, but two rushes were essentially fruitless and made it 3rd-and-6.
Texas went into an 11 personnel set (one tight end, one running back) and put Xavier Worthy into motion. Bijan Robinson ran to the flat and drew the attention of his defender.
Cade Brewer ran into the end zone, turned, and caught a pass from his fellow Lake Travis Cavalier.
Texas ran a simple curl-flat route combination to the left side, with Robinson running the flat route. Robinson drew the attention of Ragin' Cajun linebacker Brandon Bishop. Brewer's curl settled just inside the end zone under the corner and safety, and Card rocketed a pass to No. 80 for six points.
"I knew I could squeeze it in there low," Card said postgame. It's pretty cool, the Lake Travis connection. Just being able to get him a touchdown, it was really cool."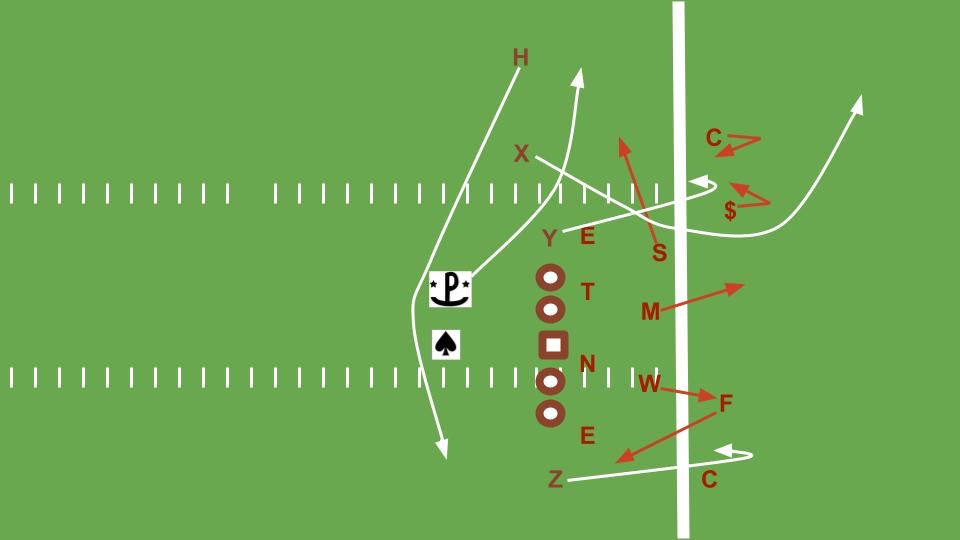 Card said after the game that Robinson and Brewer were options 1A/1B on the play. With 1A defended, Card found 1B for the score.
Texas went up 14-3 with the touchdown. It capped a 14-play, 72-yard drive that took 7:45 off the clock. The Longhorns eventually won 38-18.
During his postgame press conference, Sarkisian praised the work Brewer has done for the Longhorns.
"Cade is really the glue for us, I'll be honest with you," Sarkisian said. "I've said this a lot; the tight end position in our offense is really critical because we ask them to do a lot. Whether it's run blocking, pass protection, running routes, a lot of different formations and motions, we put a lot on those guys and Cade is an experienced player. I think he provides a lot for us that way."
The catch was Brewer's sixth career touchdown as a Longhorn. It was his only reception out of his two targets.
Ian Boyd co-authored this story