Wednesday: Recruiting East Texas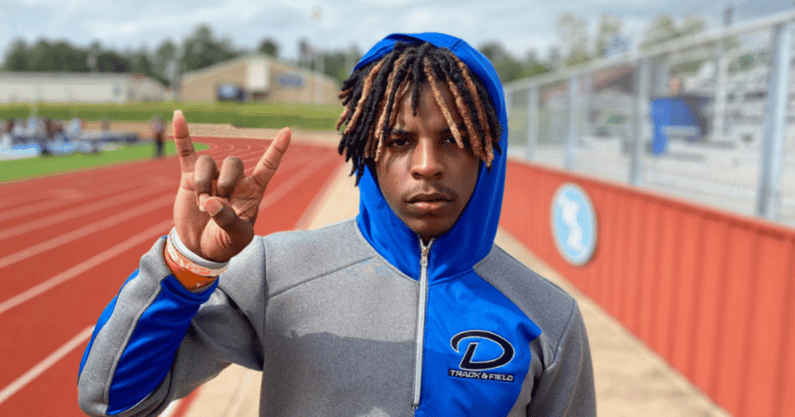 If you follow Justin Wells' coverage of the recruitment, it looks like Longview receiver Jalen Hale will pick Alabama later today.
[Get ONE MONTH of Inside Texas Plus for $1!]
That's a tough loss for the Horns. Hale's a premier player at a position the Horns prioritize.
But perhaps the bigger signal to me is the move of Alabama into East Texas and their success.
The best players in East Texas used to be a dogfight between Texas, OU and A&M. Perhaps sometimes even Arkansas and TCU would sneak in there.
Not anymore.
It's the second consecutive year Bama will earn the pledge of the region's top prospect.
A year ago it was Tyler Legacy RB Jamarion Miller. And this year, it's not only likely Hale but also defensive lineman Jordan Renaud, who chose Bama over Oklahoma and A&M a week ago.
Furthermore, Bama signed seven Texans in the 2021 class, although none from East Texas itself.
Thankfully for Horns fans, this trend could easily reverse itself next year. And it's important to do so.
The Horns already have the pledge of the region's top-ranked 2024 prospect, Aeryn Hampton of Daingerfield.
But East Texas is loaded next recruiting cycle. The region is home to five of the top 25 players in the state and eight of the top 50, according to the On3 Consensus.
And those numbers don't include Brownsboro's GeKyle Baker, a receiver, who is just now getting noticed by other national recruiting services.
Suffice to say, Texas needs a better effort and better performance in East Texas going forward, especially next year.
**
Who's going to start at QB on Saturday?
Sark keeps everyone guessing about his QBs. You gotta love it.