What the Texas Longhorns face in the Washington Huskies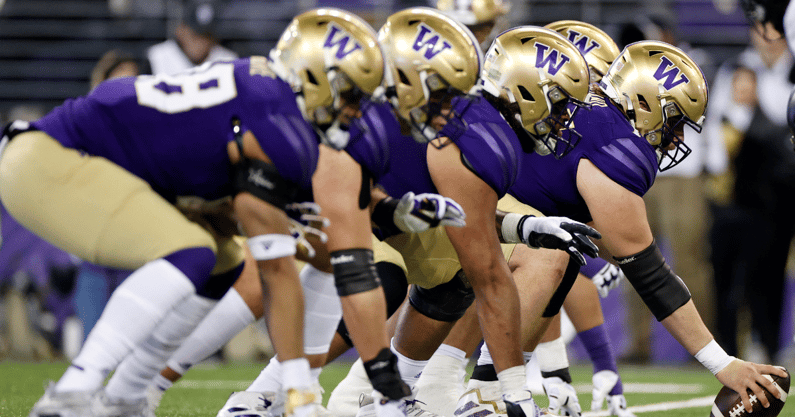 The Washington Huskies are an interesting team for the Texas Longhorns to play.
[Get a FREE 7-day trial of Inside Texas Plus!]
With new coach Kalen DeBoer in his first year, Huskies are 10-2 and riding a six-game win streak behind a terrific passing game led by transfer QB Michael Penix Jr.
The Huskies' only two losses came back-to-back in the middle of the season, losing to UCLA and Arizona State.
**
I only watched one Washington game this year. It was their last one against Washington State.
The Husky offense feeds off of the passing game. The Huskies have two really talented receivers who have good speed and good hands. They like to throw the ball downfield.
When Penix is on, it's a difficult offense to defend. He and the receivers have the capacity to take over games.
Their defense, on the other hand, is solid but can give up points in bunches.
**
Based on what I saw of the Huskies in that game, I'd put them as slight favorites over the Horns.
But a part of that depends on whether the Horns will have the services of a key difference maker, Bijan Robinson.
I'm guessing Robinson won't play in this one, but that is only a guess. He hasn't said as much so it's certainly something that has to be taken into consideration.
**
Another thing that has helped the Horns in the Valero Alamo Bowl in the past is a quasi-home field advantage.
There's no doubt that factor helped in Valero Alamo Bowl wins over Utah and Oregon State.
**
The portal is opening.
Today should be a huge day. I'll be hosting a livestream at 10am or so today and we're going to be talking about the portal, the Washington contest and more.
Hope you can join us at On Texas Football.