Who won Week 2 in the Big 12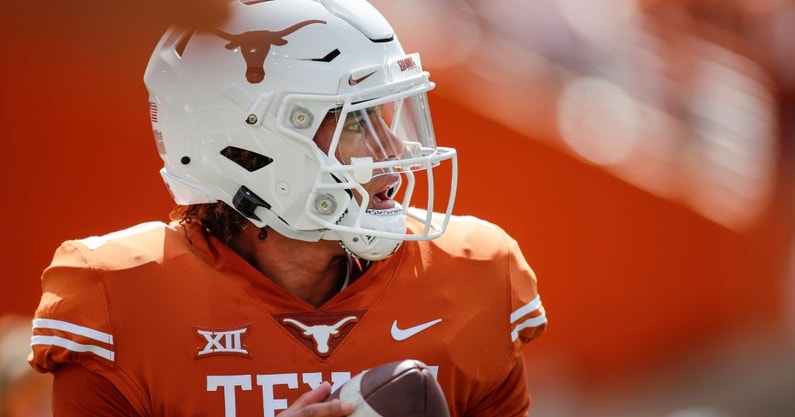 Week 2 was a bad one for the Big 12 conference. The TCU Horned Frogs seem fairly happy overall with their outcome, with some good reason, but they were favored by 11.5 against Cal and barely eked out a win. Iowa State lost the Cy-Hawk battle again, which is now an annual tradition under Matt Campbell. Texas also faced an old rival in Arkansas and took a drubbing which completely shattered an already insecure fanbase. Finally, K-State lost Skylar Thompson to an unspecified injury which looked bad and then nearly blew their game with Southern Illinois. Oklahoma State had to sweat out a 28-23 win against Tulsa…at home.
Elsewhere, there wasn't much going on. Oklahoma, West Virginia, and Baylor are all happy after blowing out schools who's names I forget and don't want to bother looking up. Texas Tech, evidently drunk after their big win over Houston, barely escaped the clutches of Stephen F. Austin. Kansas, as expected, got mauled by Coastal Carolina.
Contrar-Ian says the glass is half-full
So yes, K-State lost their 6th year quarterback for an undetermined period of time, yes his back-up threw a bad interception reminiscent of his poor decision-making/accuracy in 2020, yes the game was closer than you'd like due to a pair of K-State turnovers on their own side of the field.
However, look at this late game pass-rush from Felix Anudike!
That's young Nate Matlack opposite him also, ducking under the left tackle to also get to the quarterback quickly. It's not a top tier offensive line but this is what you expect to see when you face a weaker O-line. Anudike had THREE sacks on the game. It's hard to do that if you're not pretty good.
Can K-State hang on and compete without Thompson? I think maybe they can, and if he comes back this season perhaps there will still be something to play for.
Let's talk Horned Frogs.
Chase Garber tore them apart, landing a few early big shots where the Cal receivers conspicuously beat TCU's cornerbacks 1-on-1 and then a few later on coverage busts by the Frogs. This game was close because TCU played some bad defense. Moving forward, the Frogs get Noah Daniels and Khari Coleman back and Gary Patterson will work to resolve the issues on the missed assignments, believe you me.
TCU won the game because they played well on offense, aside from a third down play-call backed up on their goal line so predictable the Cal Bear defense predicted it and managed an early pick-6. In particular, let's talk Obinna Eze, the transfer left tackle.
If you watch Eze's Memphis film, and I have, he's long and difficult to beat in the pass-rush but also skinny and regularly failing to get push in the run game. TCU imported him to run an inside zone/power run scheme…but then they bulked him up. Somehow their strength coach packed 20 pounds on his 6-8 frame (315 pounds to 334) and you can see the difference. He's getting knock back.
Also, as noted in the tweets, check out the Frog receivers on these plays and the long runs by Zach Evans. They're blocking. No RPOs here, spread em out and block em, pick up an advantage with the quarterback keeper.
As expected, the Max Duggan/Evans option run game inside paired with Quentin Johnston on the perimeter is one of the most fearsome and athletic combinations in the entire league. Concerns at this point are basically just health for Duggan and the offensive line (19 carries for Duggan to beat Cal is not ideal). If healthy, this offense is extremely potent.
Contrar-Ian says the glass is half-empty
Oklahoma State's win against Tulsa was as ugly as all get out. They basically won the game on two plays in the fourth quarter.
First, Spencer Sanders scrambled for a long run on an RPO when he realized the pass option was covered and just turned to follow the O-line blocking and back. Sanders, who'd already thrown a pick-6 in this game, ran the length of the field with the ball exposed to the field side and was stripped short of the goal line. Only the Tulsa defender recovering the ball while out of bounds saved the Cowboys from losing possession. Then Jaylen Warren, one of many new OSU skill players to flash, scored on a great run despite his blocking.
Here's the score though. Oklahoma State couldn't get push up front against Tulsa, Spencer Sanders didn't protect the football, and cornerback Christian Holmes was beat deep in man coverage. Essentially everything you'd worry about for this team came true in this game.
Let's talk Texas Tech. Stephen F. Austin had a thought in this game, they asked "what if instead of playing our best cornerback 1-on-1 against Erik Ezukanma, we played some zone and brought disguises? How will Tyler Shough respond?"
The Oregon transfer was also sack-stripped on a play where he was sitting behind a five-man protection, the defense sent an extra guy off the edge, and he tried to throw a fade. He's predetermining where the ball should go and running red lights here.
Who lost Week 2 in the Big 12?
I think it's easy to argue there was more competition for this award than the one which will follow. We gotta go with Texas though.
If you're going to talk up the Arkansas game as a test of your program against SEC crowds, physicality in the trenches, and talent levels…you really need to be sure and show up. Texas did not show up on offense and managed to sneak a Week 1 performance on the O-line in during Week 2, regularly missing assignments and looking frazzled by the competition.
I'll have much more on this game tomorrow but it was an ugly day for Texas overall. The offense went into the game thinking to punish Arkansas' 3-2-6 flyover defense with inside zone. Class, raise your hand if you've been reading the blog for a while now and know whether this is the right answer or not…
Texas' run game was stuffed by the ostensibly light boxes, Hudson Card was put into third and long repeatedly behind a shaky line, and now Casey Thompson is getting a chance to start against Rice.
The defense played Kendal Briles' "veer and shoot," quarterbacked by K.J. Jefferson, with their "vision quarters" two-high scheme. So they played six in the box against a team with a 270 pound blocking tight end, great running back, and 250 pound mobile quarterback. Class, raise your hand if you've been reading the blog for a while now and know whether this is the right answer or not…
The Hogs ran for over 300 yards, in large part because of Texas' offensive woes which lead to the defense wearing down and folding in the second half. The defense actually played their gameplan reasonably well in the first half and forced several field goals before tiring.
They get a chance to regroup against Rice on Saturday, who actually have a similar approach on both sides of the ball as Arkansas but obviously a lot less talent.
I'll come back to Iowa State more later in the week, I will say credit to Matt Campbell for trying to take the full brunt of the loss in his postgame presser.
Who won Week 2 in the Big 12?
The winner was quarterback controversies.
Jarrett Doege played well against Long Island, but Garrett Greene came in and scored a few touchdowns running wild on a horrible defense (where did the Big 12 find these opponents this year??? Long Island? Duquesne? What's even the point?). Casey Thompson racked up some yards and a pair of scores running hard on a prevent defense from Arkansas late, now he'll get more of a chance against Rice. Brock "pump fake" Purdy was pulled after throwing three interceptions to Iowa for 4-star back-up Hunter Dekkers.
We'll see if any of these really amount to anything, but in the meantime the sportswriters in the content mines have something to fixate on.