2021 WeAreSC TRAVEL GUIDE: GAME THREE – AT WASHINGTON STATE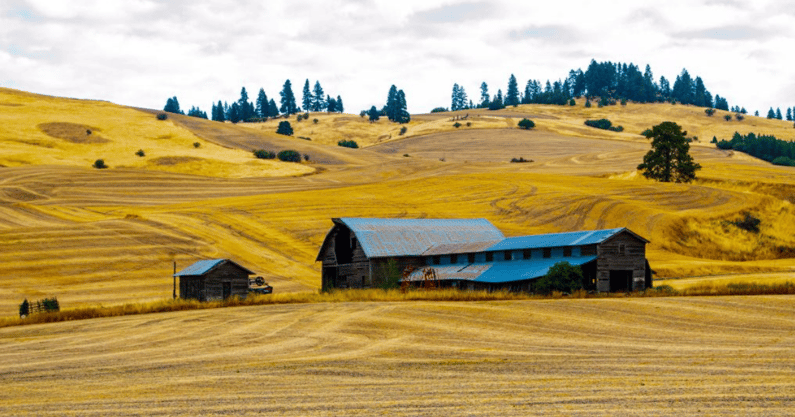 USC TROJANS (1-1, 0-1 Pac-12 South)/ WASHINGTON STATE COUGARS (1-1, 0-0 Pac-12 North)
SEPT. 18: 12:30 p.m. PDT/3:30 P.M. ET
Televised: FOX
Location: Pullman, Washington
Stadium: Martin Stadium
Capacity: 32,952
Surface: FieldTurf
Mask requirements: If you are outside in the stadium and you are vaccinated, you don't have to wear a mask. Anyone vaccinated can always wear a mask if they feel uncomfortable.
Martin Stadium Seating Chart: (See photo below)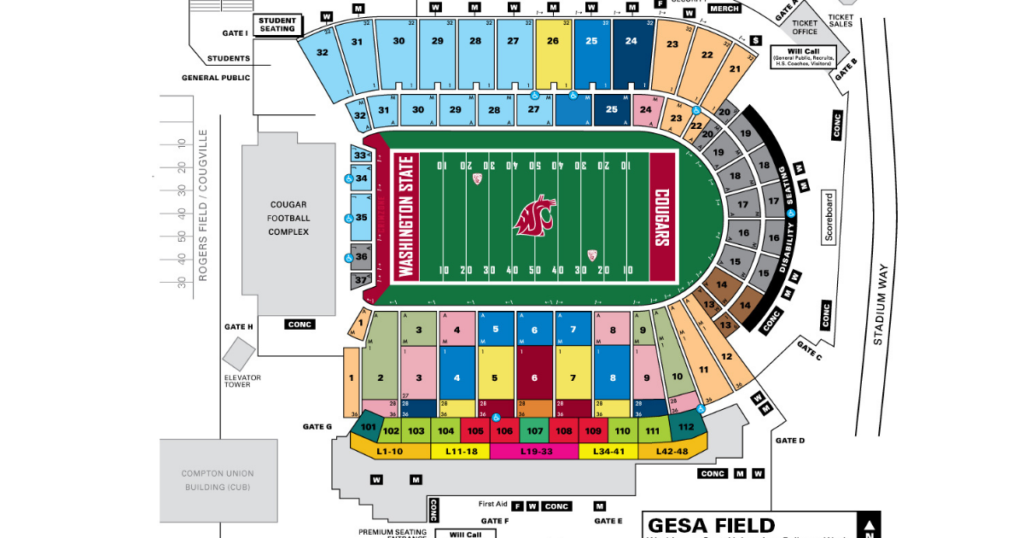 Tickets: 800-462-6847/ [email protected]
The opening line: The Trojans opened an 8 ½ -point favorite over WSU.
Projected Saturday Pullman Weather Forecast: Morning showers and partly cloudy in the afternoon with a high of 59 and a low of 44 degrees, 70% humidity, 48% precipitation.
Websites:  wsucougars.com / usctrojans.com

DIRECTIONS TO MARTIN STADIUM
Travel to/from Spokane and areas north:
Via Highway 27 (Grand Ave. in Pullman)
Dry Creek Rd & Trestle Creek Rd both connect Hwy 27 (Grand Ave.) to Hwy 195 north of Pullman & Colfax
Entering/Exiting Pullman on Hwy 27 will avoid backups on Davis Way (Hwy 270) and on Hwy. 195 between Pullman and Colfax
Travel to/from Spokane and areas north, Seattle, and Lewiston and areas south:
Via Bishop Blvd. and Hwy. 195 & Hwy 27 (Grand Ave)
Utilizing Bishop Blvd. will bypass backups in downtown Pullman and on Davis Way
Travel to Spokane and areas north, Seattle, and Lewiston and areas south:
Via Main St. & Old Wawawai Rd.; Travel west on Main St., continue on Main St. past Grand Ave., turn left on Old Wawawai Rd to Hwy. 195
Utilizing Old Wawawai Rd. will bypass backups on Grand Ave. and Davis Way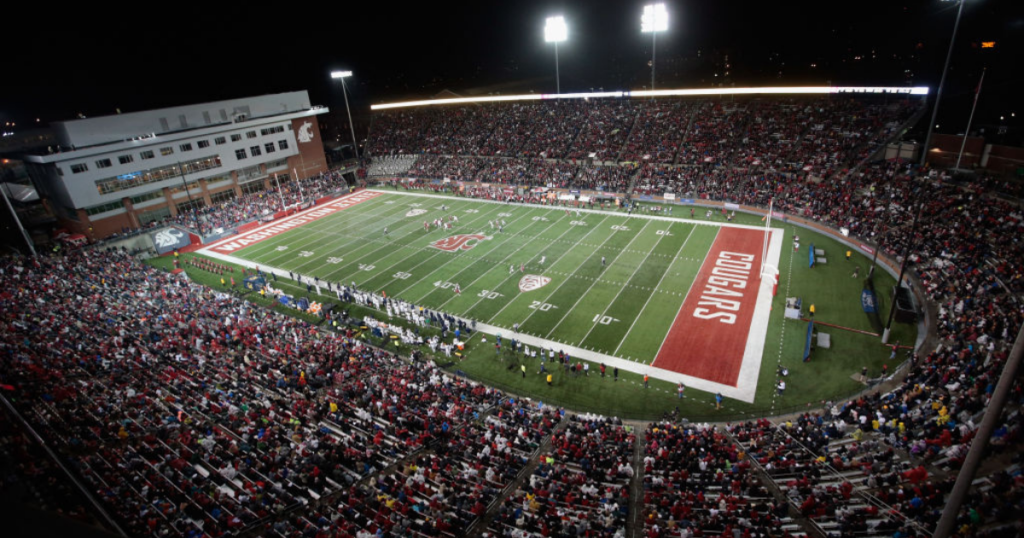 Tommy Trojan Game Day Tips:
Game Day Parking
General Parking: (NOTE: general parking permits are only valid in general parking lots. general parking lots, as well as parking across campus, will be strictly enforced.)
Clear Bag Policy: This policy limits the type and size of bags permitted in the venue. However, guests are still allowed to bring personal items, but they must either be carried or fit into a permissible sized bag. Approved bags include clear plastic, vinyl or PVC bags that do not exceed 14" by 8" by 14"; one-gallon clear re-sealable plastic storage bags; small clutch purses no larger than 4.5" by 6.5" with or without a handle or strap.
Cougville: Includes the Cougar Den presented by Coors Light and the corporate tent area on Rogers Field directly adjacent to Gesa field. Refreshments served in Cougville include soda and Coors Light products for those 21 years of age or older, for purchase. This area opens three hours prior to kick-off, closes at kickoff and then reopens for halftime.
Cougville also provides music and entertainment options including a Kids Zone with a variety of inflatables for young Cougar fans to enjoy. Beginning two hours prior to kick-off the Cougar Road Show hosted by Derek Dias and Alex Brink featuring a variety of guests throughout the season.
WSU campus: If you've never been to the Washington State campus, you're in for a real treat. For all the jokes about the location, driving from Spokane to Pullman by car or taking the short drive from across the Idaho border can be quite delightful. The campus is very pretty, and the people are ultra-friendly. As for tiny Martin Stadium, it's kind of the Wrigley Field of Pac-12 football stadiums.
Having done some welcomed stadium renovations a few years back, there are no bad seats in Martin Stadium, and you're super close to the action no matter where you sit. You can bet the fans will be into it. And don't forget to visit the campus bookstore; it's a kick.
Martin Stadium Gates: Gates will open two (2) hours prior to scheduled game times. Tickets are honored at the following gates:
– Reserved Tickets – All gates
– Student Tickets – Student Plaza Only
– Refer to game ticket for entry gate nearest to your seat.
Trojans Walk: The Trojans team buses should arrive at Martin Stadium around 10:30 a.m.