Musings from Arledge: Carthago delenda est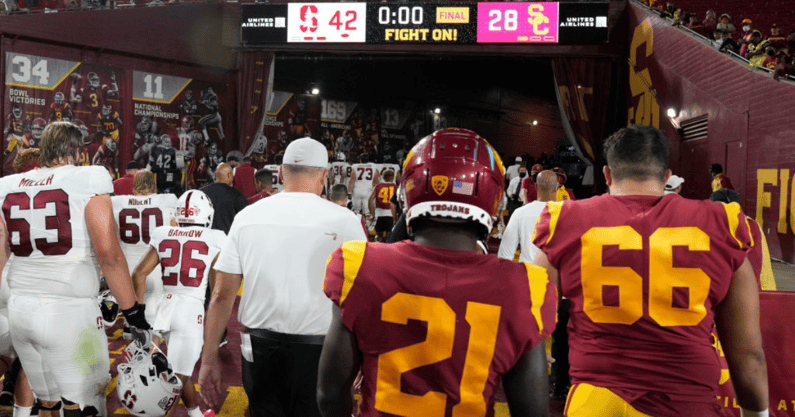 There was a history teacher at my high school. The students absolutely loved him. If there had been a vote of the student body for a new principal, he would have won in a landslide. He was just so nice, so fun. He told stories in class. Not stories about Churchill or Lincoln. Just stories, stuff that had happened in his life. (Which was way better for most of the students than learning about Churchill or Lincoln anyway.) If you forgot to turn in your homework, he would say it was no big deal. His tests were easy, and if you had his second class of the day, they were really easy, because the TA from his first class was a student in the second class, so he would already have graded the same test earlier in the day, and everybody in the second class would have the answers. So, like I was saying, this teacher was just the best. Vote for principal? Yep, he would have pulled in 90% of the student vote. 
The force must have been strong with the teachers' union for that history teacher to have remained employed as long as he did. Fortunately, he had limited power to destroy the school in his role as history teacher – there were at least some classrooms on campus that still functioned as classrooms – and when the principal's job came open, the job didn't go to him. Not that we ever really thought it would. It's hard to imagine he received any consideration at all, being that he was patently unqualified, and it didn't matter in the slightest what the kids thought. We didn't know anything about hiring a leader. We were all blinded by our personal relations with a guy who was really nice and didn't demand very much, which means that while he contributed nothing to our education, he generally made our adolescent lives less-stressful than they would have been with a real teacher in charge of that classroom. Still, there were adults in charge, and limited though they undoubtedly were, they at least recognized that being amiable is no qualification for leadership. 
When the book is ultimately written about Clay Helton's time at USC, the book will say that Clay Helton did more damage to USC football than any other coach in its history. USC has had plenty of bad coaches, but only Clay Helton stuck around so damn long, and only Clay Helton affirmatively tried to destroy the traditional foundation of USC football: physical football with an emphasis on imposing your will through the running game and a hard-hitting defense. 
Tollner didn't do that; he was just a poor football coach. Hackett didn't do that; he was just a poor football coach. Clay Helton did that, and he did it for the most selfish of reasons: to save his own skin. After years of telling everybody that USC football would be based on physicality and a great running game, Helton's own Charmin-soft program culture and frighteningly inept family friend/offensive line coach had made that plan an impossibility. So, to save his job, Helton decided to go with a gimmicky offense that was the antithesis of what had built USC's illustrious history. It was an offense developed for plucky little teams that can't compete with the big boys because they can't recruit athletes like, say, Sam Darnold and JuJu Smith-Schuster and Austin Jackson. That gimmicky offense – if done right – lets a program like Washington State punch well above its weight. 
Only, here's the thing: no offensive system lets a program punch above its weight when the problem isn't the recruiting base but is, instead, the guy who occupies the big desk. So, not surprisingly, the betrayal of USC's heritage in favor of Hal Mumme's answer to Kentucky's recruiting shortcomings did not rescue USC football.
Of course, this isn't even the Hal Mumme/Leach Air Raid. It doesn't help that Clay Helton hired a near-adolescent as his offensive coordinator, a guy who had very little experience running an offense because the head coach at his old school really ran the offense, and who had no experience running an offense in a non-backwater league. When your offensive coordinator brags that it only takes a day or two to install his offense, it may also be that it only takes an hour or two to game plan against his offense. That the offensive coordinator's only innovation is bringing a professional wrestling belt into the team meeting room so the starting QB – already the most important and most celebrated player on any football team – can further stand apart from the teammates he's trying to lead isn't a great sign. So now, after revamping his offensive staff to save his own neck, Clay Helton and Graham Harrell are officially running the High School Cheerleader Offense, the one where you take the entire third quarter off.*  
Briefly, we could hope that USC would find offensive success by continuing to recruit Kurt Warner's quarterbacks, playing them as freshman, and then benching them for the next Kurt Warner product before USC's coaching caused their inevitable regression. But we didn't stick with the plan, and we got last night. 
And what a night! No longer do USC fans have to wait to play Alabama or Ohio State to show the country the sorry state of their beloved program. The only thing 2021 Stanford has in common with the football programs in Tuscaloosa or Columbus is that all three teams wear some version of red. Coming into last night, Stanford had won 10 of its previous 21 games, and it was coming off an absolute mauling at the hands of mediocre K State – a game, mind you, where Stanford had under 160 yards and zero points heading into their last, garbage-time offensive drive. Stanford isn't a good football team. Stanford may not be an average football team. Yet Stanford – in only 60 minutes – completely humiliated USC and exposed as nonsense all of the happy talk coming from USC's coaches and Heritage Hall administrators for so many months. 
Fortunately, USC games are now shown on the Pac-12 Network to an audience of 879 households (an estimate) or on network TV with kickoff times that roughly coincide with bar-closing time on the east coast. So few people actually see this grease fire. And blowouts with USC as victim are sufficiently common in the Clay Helton era that they tend not to generate headlines on ESPN or SI. Dog bites man doesn't sell papers and doesn't generate clicks. So at least we have that going for us. 
But some people see it. And I wonder what Urban Meyer or Chris Petersen are thinking as they sit in the studio and watch Clay Helton's USC teams play? Are they bothered that college football royalty is currently sleeping in a ratty sleeping bag under a bridge? Do they enjoy the fall of a once-arrogant program and simply try to control their snickering when the cameras are on? Do they wonder what might happen if they had the job? (I certainly do.)
In any event, the verdict is in. Hiring new assistants and putting money into recruiting and NIL programs and administration does not solve the problem when the guy in charge, the guy who occupies the office once filled by Pete Carroll and John McKay, just has no business sitting in the big boy seat. You can't even see the man behind the curtain; nothing is behind the curtain. No amount of tweets and clever videos from a beefed-up PR department can cover that up.
Last night was no aberration. Last night was a feature of this program, not a bug. It was a Clay Helton special, a game filled with devastating penalties and devastating turnovers and devastating defensive breakdowns and open-mouthed looks of shock on the sideline without any evidence that anybody associated with this once-proud football program has any idea how to deal with a mediocre opponent and its inexperienced quarterback. It was an embarrassment in a coaching tenure where the embarrassments just continue to pile up. 
Those who still read boards like ours are like the East German secret police official in Top Secret! There, a young Val Kilmer, playing an American pop star, is detained and accused of putting an East German official in intensive care. While Kilmer is being interrogated, his questioner takes a phone call, says "Let me know if there's any change in his condition," and hangs up. He then looks at Kilmer and says, "He's dead." You guys come here so people like me can tell you whether there has been any change in USC football's condition. There hasn't. It's still dead. And for me, like so many of you, the only thing that lessens my anger over that is the creeping apathy. It's hard to stay angry forever. Soon we simply won't care. Soon we'll all be just like Carol Folt. 
The adults in charge at USC have failed for years. Pat Haden was a one-man wrecking ball of an AD. His decision to hire Clay Helton was inexcusable, just as his previous decision to hire Steve Sarkisian was inexcusable. When the least-damaging part of your tenure is the stench of nepotism and corruption, you probably didn't have a great run. Lynn Swann was a glad-handing politician with a million-dollar smile and no idea what to do with an athletic department. His decision to extend Clay Helton – when nobody, and I mean nobody, at any other major program had any interest in hiring him – was inexcusable. And now Mike Bohn gets his shot. Here we are, 22 months into Bohn's tenure, and we just witnessed a blood bath at the Coliseum that was predictable 22 months ago. Will Mike Bohn finally be the adult who decides that being amiable isn't a qualification for running a 100-million-dollar organization? Or will he just let USC football die? 
The early returns are not promising. Not backing up the Brinks truck onto Urban Meyer's driveway was a spectacular failure of leadership. But what's done is done. There is no sure thing out there at this point. But there are competent things out there. Luke Fickell is out there. Chris Petersen is out there. Hell, there are any number of coaches out there who can do better than this. Clay Helton is now 25-20 without Sam Darnold at quarterback. I think my old junior high gym teacher could do that. I don't know if he's still alive but, if it would help, I'm happy to root around on Facebook and see if he's interested. 
Everybody tells us the players love Clay Helton. And maybe they do. They shouldn't, if they value their career prospects and the USC brand, but maybe they do. But who cares what they love? No Pac 12 fan base would willingly trade their coach for USC's coach. That's the bad news. The good news is that this means there's nowhere to go but up, assuming Carol Folt will get out of the way and assuming Mike Bohn will actually do his job. 
Some time ago, I started ending virtually all of these columns with the phrase, "Carthago delenda est." The phrase comes from Roman Senator Cato the Censor, who for years ended all of his speeches – on any topic – with the phrase. For Cato, the big issue for Rome was always Carthage, and Rome's future could not be secured until the Carthaginian threat was destroyed. That was the really big thing and everything else was just the details. Sometimes there really is one really big thing that absolutely must be fixed. With USC football there is. Until USC football has new, competent leadership, all of the other stuff is just details. 
Mike Bohn, if you're serious about doing your job, if you really want to have a legacy instead of just collecting a paycheck, please: Carthago delenda est. 
Remembering Sam "Bam" Cunningham 
USC lost one of the all-time greats this week. Sam "Bam" Cunningham was an All-American, a Rose Bowl MVP, a member of the College Football Hall of Fame, a ten-year NFL veteran and a member of the Patriots Hall of Fame. He was also, quite accidentally, a figure of true historical significance, as his performance against Alabama in 1970 was likely a turning point in the efforts to integrate football in the south. 
All of that you know, because many people have been writing these things, and rightfully so. But there was more to Sam than that. I met him a few times. He was a genuinely good and decent man, and I enjoyed our interactions. But I didn't know Sam well. So I turned to somebody who did, my good friend Rod McNeill, who was one of Sam's closest friends. This is what Rod would like the WeAreSC family to know about Sam Cunningham:
"My first meeting with Sam Cunningham was at a CIF track meet where we were both competing our senior year in high school. I was in the high and low hurdles and Sam was in the shot put. I thought it was odd as we were both the same size: 6'2" or 6'3" and around 215 lbs. Usually shot putters were extra-large and bulky, not sleek and slim sprinter types. I remember thinking why would he compete in that event? But when I watched and saw him win the event against the best in that event in California I knew he was something special. We became very good friends in what became a unique and rewarding relationship at USC that included several exceptional athletes and people. 

His accomplishments are now being extolled but the things that impressed me most about Sam was the real, not feigned humility he displayed everywhere we went. He was the best among the best but he never wore that on his exterior. Clearly that came from an upbringing in Santa Barbara that was very modest. I met his younger brothers then and they admired Sam like a god. His parents who were well grounded and down to earth you probably wouldn't find in a country club, always gave him advice on how to treat people and act properly in public. He listened to them intently and you could always hear that wisdom when he spoke. Sam was a person of destiny. That destiny was to be a hero and to live his life to the end as a strong man of God. People who knew him loved him and I am one of those people. Rest in power Sam Cunningham." 

Former USC running back Rod McNeill on Sam Cunningham
Our thoughts and prayers go out to Sam's family and friends. Rest in peace, Sam.
---
* Yes, high school cheerleaders take the third quarter off. Ask your wives, girlfriends, and daughters, guys. Geez.