New "Inside the Trojans Huddle (June 14): Sosna gone, Pac-12 coaches rankings, top 5 USC transfers of the modern era, Musings with Arledge, alternative 2022 O&D MVPs, and more...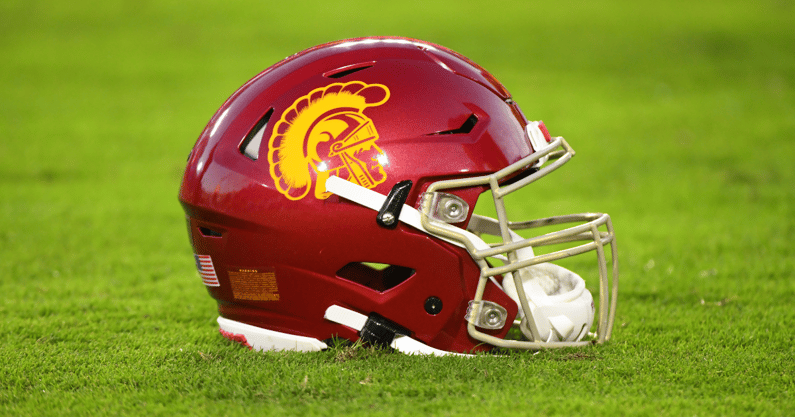 On this week's "Inside the Trojans' Huddle", panelists Marc Kulkin, Chris Arledge, Steve Bisheff, and Greg Katz discuss the departure and ramifications of USC executive senior associate athletic director Brandon Sosna departure to the NFL, ranking the 2022 Pac-12 coaches, logos and trademarks on game jerseys, Musings with Arledge commentary, the top 5 incoming transfers of the modern USC football era, viewer questions and panel answers, and more.   
The first quarter of ITTH focuses on the panel's reaction to athletic administrator Brandon Sosna leaving USC for the Detroit Lions. The panel has mixed feeling on how big a loss Sosna is to Trojans' football and how this will affect athletic director Mike Bohn. Will Bohn be able to find another Sosna who he can find a comfort level and have a similar relationship he had with Sosna?
In the second quarter, the panel ranks the 2022 Pac-12 coaches 12 through 1. There is some disagreement on who should be number one. If you think it's a battle for No.1 between USC's Lincoln Riley and Utah's Kyle Whittingham, you'll have to check out the panel's evaluation. There are some surprises on the ranking of new Oregon coach Dan Lanning and some interesting takes on Oregon State's Jonathan Smith, UCLA's Chip Kelly, and Stanford's David Shaw. Which one of these coaches gets the higher nod by the panel?
For the halftime segment, the panel debates whether commercial logos and NIL decals belong on USC game jerseys. Steve Bisheff believes it's inevitable while Marc Kulkin gave some unique examples of where the advertising might show up.  
In the Huddle's third quarter, the panel is asked to name specific offensive and defensive alternative MVPs whose names aren't quarterback Caleb Williams and defensive lineman Tuli Tuipulotu. Believe it or not, Greg Katz and Chris Arledge actually agree on the same two alternative names on each side of the football.
For the lighting of the traditional "Chris Arledge Coliseum Torch" between the third and fourth quarter, "Musings with Arledge" commentary focuses on Arledge's disappointment that football seems to be moving away from its celebrated physical aspect to a more restrained style of play. Chris yearns for the good old days of the "big hit" and violent collisions, and he makes a case that this current state of football is a sad departure from the game he played in high school and college. Oh, and Arledge let's us know his high school team's favorite pregame meal restaurant.
In the fourth quarter, the panel is asked to give their opinions on who are the top five transfers of the modern USC football era. It figures that older panelists like Bisheff and Katz are pretty much in agreement on their five names while Kulkin and Arledge give a more "youthful" assessment of transfers of the past 20 years. It is still a very impressive list of transfers overall, and let's see if you agree.
And in Overtime, the panel answers viewer questions like creating the perfect USC football player from exceptional traits of past Trojans players. Bisheff creates the perfect USC running back. Additional questions include Arledge's explanation on why Reggie Bush hasn't apologized for the his involvement with NCAA sanctions, and questions regarding whether USC is going to be a victim of overstating optimism for the upcoming season and a brief explanation on the additional criteria of the two teams making the Pac-12 title game – especially if they have the same conference record ending the regular season.