New "Inside the Trojans' Huddle" Tuesday (Jan. 24) edition: Celebrating the life and times of late WeAreSC. com founder Garry Paskwietz, analyzing the 2023 football schedule, and viewers' questions and panel answers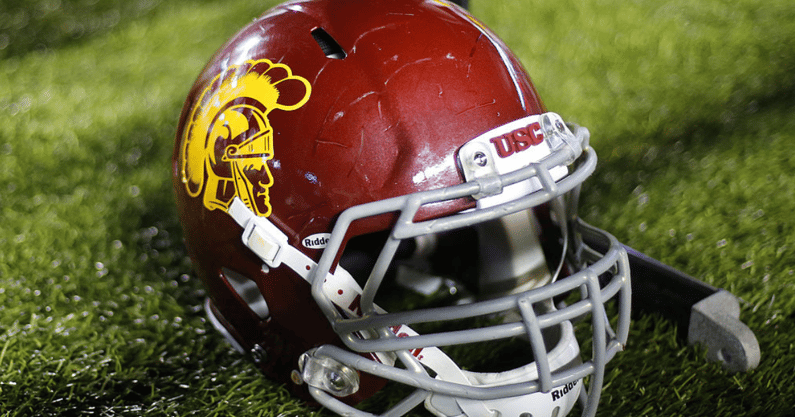 In Tuesday's "Inside the Trojans' Huddle", panelists Marc Kulkin, Bruce Bagni, Kevin Bruce,  and Greg Katz pay tribute to the life and times of late WeAreSC.com founder and publisher Garry Paskwietz on the fourth anniversary of his passing. Also included in this edition of ITTH, the panel analyzes and gives their opinions month-by-month on the recently released 2023 football schedule, and in the "Overtime" period, the panel answers viewers' questions.  
The first half of the Huddle reflects how the panel initially met Garry Paskwietz, the influence that Garry had on the local and national media with WeAreSC.com, his early days of acceptance by the mainstream media and USC athletics, and how GP greatly helped shape the way USC football is viewed today by the fan base through the WeAreSC.com message boards. There are plenty of personal reflections and stories by the panel of Garry both as a leader in coverage of USC football and recruiting and his heartfelt personal side of helping the less fortunate.     
The halftime topic for discussion is how Garry Paskwietz might view the current state of USC football under Lincoln Riley, and Garry's disappointment and frustration during the end of the Clay Helton era. The answers are quite diverse in what the panel would think GP would like about where USC football is today and what he would want to see happen in 2023.
In the second half, the panel does a deep dive into the recently released 2023 football ball schedule. Each month is dissected and analyzed, and there is no doubt that August/September is as easy as mid-October and all of November is a real challenge. There is real conjecture by the panel as to whether the Pac-12 was "sticking it" to USC in the Trojans last year in football before transitioning to the Big Ten in 2024.  
In the Overtime segment, the panel answers viewers' questions pertaining to the transferring of USC wide receiver Kyle Ford to UCLA; the number of receivers USC might take in the immediate future as well as concern regarding the offensive and defensive lines; planning for the Notre Dame Weekender; a question about last season's Trojans' 2022 offensive line; Lincoln Riley's devotion to defense and special teams; and a question/comment about the way USC's NIL works.