New "Inside the Trojans' Huddle" Tuesday (Nov. 29) edition: CFP No. 4 ranking?, Caleb and the Heisman, Grading Notre Dame, viewer questions and panel answers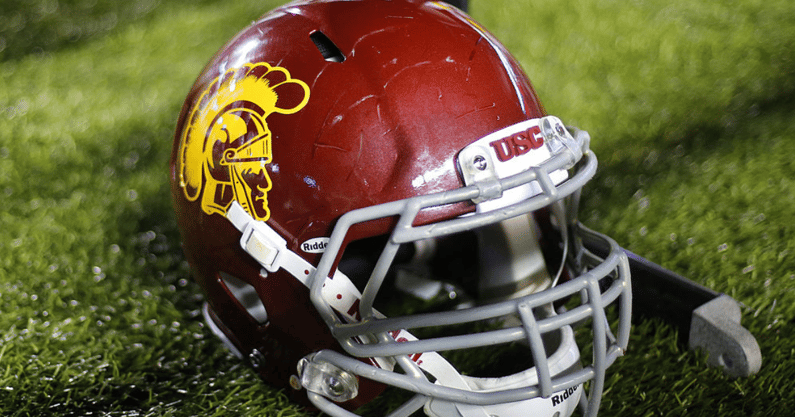 In the first quarter of ITTH, the panel discusses just how good are these Trojans up to this point in late November, and what has been the biggest improvement this late in the season? Are the Trojans a No. 4 CFP seed or should they be higher? Each panelist has their point of view, but despite the national criticism of the Trojans' defense, there is one area on that side of the ball that that everybody agrees has improved. Just what is it?
Also in the first quarter, discussion ensues on whether Trojans quarterback Caleb Williams with his human joystick highlights against Notre Dame has clinched the Heisman Trophy. Obviously, the panel has their own takes on the subject, but is there any way that Caleb can lose his frontrunner Heisman status with an average performance against Utah on Friday night on national television? How did the panel respond to that question?
Turning to the second quarter, the panel reviews their grading of the Trojans big win over the Irish. While there were mostly positives, there were some reality checks in certain areas.    
All agreed that USC QB Caleb Williams was unreal against the Irish and was mesmerizing.However, much love went out to another specific member of the offense, and can you guess who? The wide receivers were given above average grades, and one receiver received applause for his catch-and-run near the goal line. As for the offensive line, there was something about the offensive line that had been promised for years but never happened…until the arrival of Lincoln Riley. The Notre Dame defensive front found out firsthand.   
Defensively, the panel applauded the front seven for its efforts, but there was a reality check when it came to defending passes thrown by Irish QB Drew Pyne. Obviously, one position group was called to task, and you probably are correct in your analysis. One defensive lineman was given special praise for his improvement, and he is, of course, is a transfer portal member.   
The special teams had high marks except for one kickoff return, and a new USC punter showed he is more than just a big wheel on offense. Is there anything this kid can't do?  
For the halftime segment, the panel answers viewer questions focused on the Pac-12 Championship Game and defending Utah's big tight end Dalton Kincaid. Another question is why there aren't any hotel rooms available in Las Vegas for the conference title game? Another question asked was who are some of the transfer portal possibilities?