O/NSO: Arizona State edition ­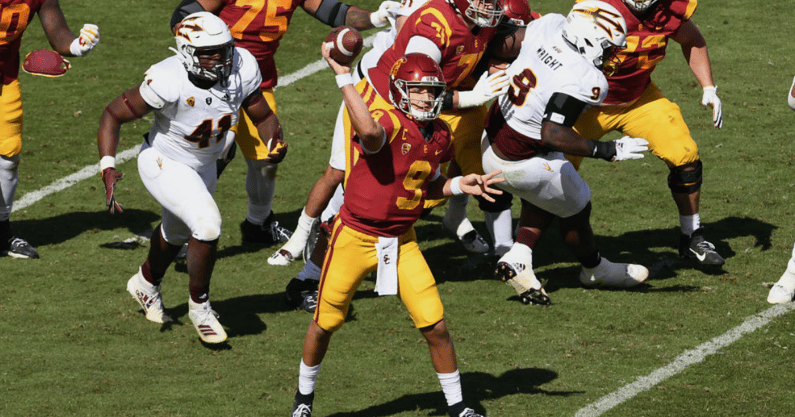 The Obvious: With the USC Trojans (4-4, 3-3 Pac-12 South) struggling to get six wins to be bowl eligible, and the Arizona State Sun Devils (5-3, 3-2 Pac-12 South) desperately trying to stay afloat in the Pac-12 South Division race behind leading Utah, Saturday night's game between the Trojans and ASU at Sun Devils Stadium has critical meaning for the winner and the loser. The Not So Obvious: At Pac-12 Media Day, it was released that the Trojans were picked to win the Pac-12 South with ASU the No. 3 choice behind the Trojans and No. 2 Utah. For the Trojans, this season has turned into a quasi disaster, which resulted in the early firing of former head coach Clay Helton. As for ASU, they're already on pins and needles after alleged recruiting violations surfaced during the Covid blackout recruiting period, and their future with head coach Herm Edwards could be in serious jeopardy as things have gotten even more intense after last weekend in Tempe when the Sun Devils shockingly lost to upstart Washington State, 34-21. As a byproduct, ASU athletic director Ray Andersen is now in deep water from ASU fans for having hired Edwards in the first place.
Special Offer
$29.99 until the start of football season!
Take advantage of this special offer!

Already an On3+ subscriber? Log in here.