USC greats Mike Williams, Keary Colbert together again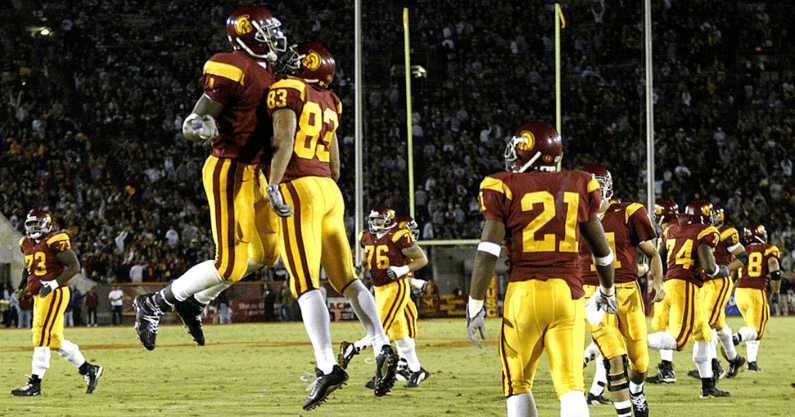 Mike Williams and Keary Colbert will always be remembered as two of the key players who helped kick start the dynastic Pete Carroll run at USC.
Wednesday brought a bit of nostalgia for USC fans when Williams posted a photo of him and Colbert together again.
After spending the past six years at USC in various roles, most recently as the wide receivers coach, Colbert is now the wide receivers coach at Florida. Williams, meanwhile, is the head coach at Tampa (Fla.) Wharton High School. Colbert was at Wharton on a recruiting visit when the photo was taken.
Colbert and Williams were wide receiver stars of USC's 2002 and 2003 USC teams that went 23-3, won an Orange Bowl, a Rose Bowl and a National Championship. Combined, the two produced four 1,000-yard seasons. And they combined for 316 receptions for 4,621 yards and 44 touchdowns.
Williams took over as the head coach at Wharton in January of 2020. The Wildcats have gone 16-5 in his two years there.
USC has offered two of Williams' players. Class of 2023 cornerback Dijon Johnson picked up an offer at the end of December. And class of 2024 edge defender Booker Pickett earned on this past Friday.