USC Has Interim Leadership Team in Place Following AD Mike Bohn's Resignation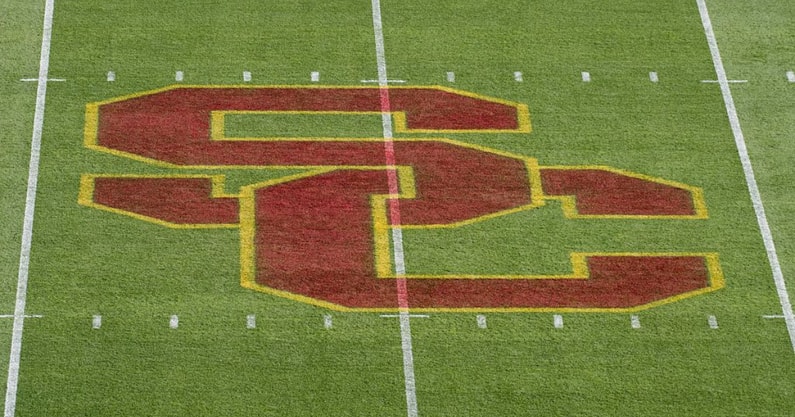 USC and former Athletic Director Mike Bohn made significant news this past Friday when he announced his resignation, effective immediately. USC President Carol L. Folt followed that up with a letter to the USC community confirming that she had received and accepted Bohn's resignation.
In that letter, she also announced that a "transition team comprising both internal and external leaders" would be put in place in the coming days.
Folt announced that team on Wednesday in a letter to the USC athletic department. Part of that letter was posted to Twitter by ESPN's Paolo Uggetti.
There will not be anybody holding the typical title of Interim Athletics Director during a transition like this. Instead, Dr. Denise Kwok, Executive Senior Associate Athletic Director, will serve as "interim executive administrator" during the transition process to a new Athletic Director. Kwok is a longtime Trojan, having come to USC in 2004. She has been heavily involved in student-athlete development during her time there. According to her current USC bio, "she manages programs focused on ensuring the academic, personal, and professional enhancement of student-athletes from admission through graduation and beyond."
According to Ryan Kartje of the L.A. Times, incoming provost Andrew Guzman, senior VP and general counsel Beong-Soo Kim, senior VP of HR, equity and compliance Felicia Washington and presidential advisor Mark Merritt will also serve on the interim leadership team.
Three Key External Additions
Folt also announced three big external additions to the team, in Sandy Barbour, Mitch Moser and Kevin Weiberg.
Barbour served as Athletic Director at Tulane, Cal and Penn State before retiring last summer. Moser recently held the title of Deputy Director of Athletics/Resource Development & Management/Chief Financial Officer at Duke. And Weiberg has been the Big 12 commissioner, associate commissioner of the Big Ten and COO of the Pac-10 as it expanded to the Pac-12.
In the letter, Folt stated:
"This team brings depth, experience, and great expertise in championship-level Division I intercollegiate athletics, including NIL, recruiting and facilities management, operations, marking, finance, and Big Ten conference processes and procedures."