5-Star OT Josh Conerly Talks Impact Of Two-Day June Visit To USC, Fall Visit Plans & More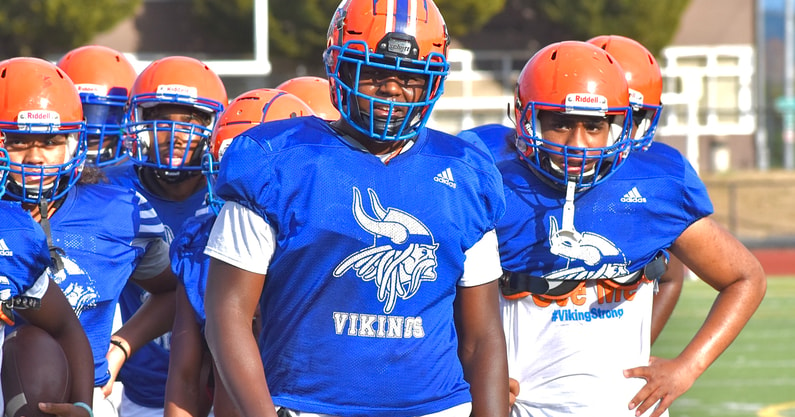 5-Star Rainier Beach (WA) Offensive Tackle Josh Conerly has had interest in USC well before the Trojans offered early last year and planned to visit with his family last season, but CovId-19 protocols and NCAA restrictions prohibited them from really getting an in-depth look until June.
The Conerly's were in Los Angeles visiting family last November and did make their way to the USC campus, but were unable to spend any time with the coaches as a result of the NCAA Recruiting Dead Period. The 12+ month recruiting Dead Period, which prohibited any in-person contact with coaches, didn't end until June 1.
The original plan for Conerly in June was to take an unofficial visit to USC and spend a few hours with the coaching staff and get a better feel for how he vibed with them. Those plans dramatically changed and Conerly spent nearly two solid days with the Trojans.
"I didn't sleep there, but I dang near spent the entire day there," said Conerly."I was there from early morning to late afternoon both days. It was a hella fun and it just felt like home there. I got to spend a lot of time with Viane (Talamaivao), Lenny (Vandermade), I got a workout in with Coach (Clay) McGuire and we went over Thst film too…all three of us. I also got to learn some new stuff and learned some different techniques."
Getting Conerly on campus for two solid days was a huge coup for the Trojans, because as solid as his relationships had grown with McGuire, Viane and Lenny, he didn't have a detailed perspective of what all USC had to offer him.
"I had been on campus, but I hadn't been inside any of the buildings or spent any time in person with the USC coaches," Conerly said."This visit I got to spend a lot of time with the coaches, trainers, got a detailed tour and it was a lot of fun."
College coaches sometimes only get one opportunity to make a huge impact on the kids they're recruiting and while USC will host Conerly and his family on campus two more times this Fall/Winter, the June visit made left a significant favorable impression on Conerly.
"I feel like just over the two days, they already felt like my coaches," said Conerly."It was definitely great for us to bond. Me and Coach McGuire got to spend a lot of time together, so I really understand him as a coach and a man now. The program he has and puts his guys through seems like something I could be a part of. It definitely exceeded my expectations."
This weekend Conerly will take his first official visit to Michigan, the school USC may ultimately battle it out with for his signature. He talked about why the Wolverines are getting a visit.
"With the move of Courtney Morgan (Director of Player Personnel) going there, he's really been the main guy I talk to at Michigan," Conerly said."Coach (Sherrone) Moore too. But their OLine changes and with how good they played last week, it shows he's doing something and doing his job. He went up there and gotten his guys better."
Although he's fairly certain he'll take all five official visits, the only schools besides Michigan Conerly knows he'll visit is USC. His plan is to likely take his final official visit to USC in December, but also take an unofficial visit when the Trojans face cross-town rivals and vastly improved UCLA.
Since it seems like nearly everyone USC's recruiting talks to freshman QB Jaxson Dart, whether they're offensive or defensive guys, we asked Conerly if he's on JDart's speed dial?
"Yes, he said."I'm not going to say I talk to him every day or every week, but I talk to him pretty frequently."
Not Only Does Talented Rainier Beach (WA) WR JAELIN GREEEN Want a #USC Offer, It's His Dream School❕✌🏼

Might Also Be Something His @RBHSFB Teammates Are Interested In 👀

4 Catches for 150 yds + 2 TDs Week One ✨

🎥 @On3USC @joshuaconerlyjr @CalebPresley5 #FightOn✌🏼 pic.twitter.com/djy0MrWiQi

— Scott Schrader (@Scott_Schrader) September 9, 2021