USC Offer a "Big One" For 4-Star 2023 Las Vegas WR Lavon Brown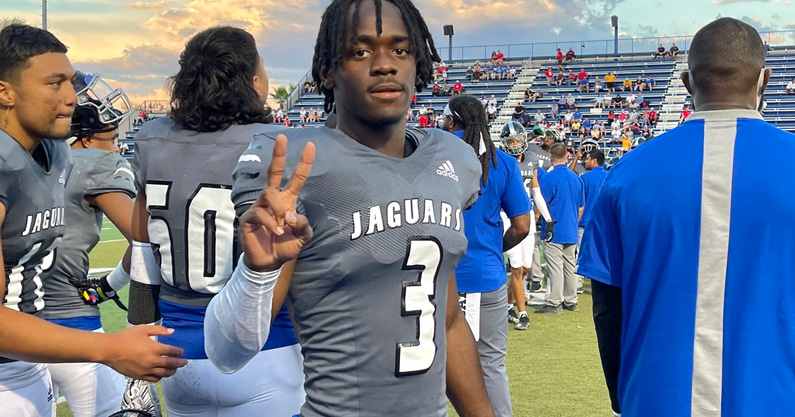 We've spent considerable amount of time at Desert Pines in Las Vegas and plenty of time with assistant coach David Hill and his guys at 7v7 events around the country. This program has several Elite ballers every year.
One of the Top 2023 Jaguar players is Wide Receiver Lavon Brown who we last saw earloer this month when Desert Pines knocked off Orem in The Polynesian Football Classic at Bishop Gorman.
Brown was one of the top performers that game and he did so wearing USC gloves. He made it a point to show WeAreSC his accessory that day.
Although he didn't have an offer, Brown made it known his interest in the Trojans was strong.
But USC did finally offer Brown on Thursday and here's what he told WeAreSC.
"This offer means a lot to me, it's a very big offer and I'm really excited to have a chance to be back playing in my hometown," he said."Coach Donte Williams offered me."
Coach Hill loads up his Chevy Surburban with Desert Pines kids a few times a year and we expect Brown to be back in campus several times in the next 12 plus months. We also hope to see him again at the end of October when the playoffs begin in Nevada.