USC Opens as Huge Favorites Over First Two 2023 Opponents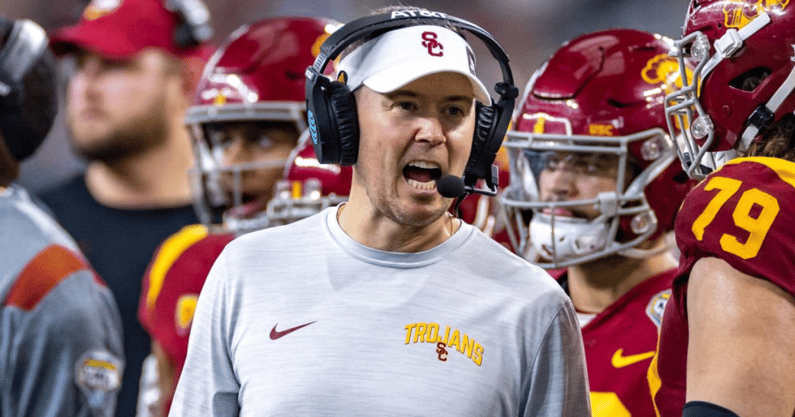 The opening betting lines for the first two weeks of the 2023 college football season are out via BetOnline and the USC Trojans are huge favorites over two nonconference opponents.
USC and Notre Dame are two of the teams headlining the Week Zero slate this season, on August 26. The Fighting Irish are taking on Navy in Dublin, Ireland. USC is hosting a traditional home game against San Jose State.
The Trojans opened as 30-point favorites over the Spartans. San Jose State went 7-5 last season but will be without standout defender Viliami Fehoko, who was selected in the fourth round of the NFL Draft.
The Spartans return quarterback Chevan Cordeiro, who will still have to win that spot over other capable quarterbacks. The running game is vastly improved due to transfers. But San Jose State is fully expected to serve as the opening act for USC's potential run to the College Football Playoff.
USC is 5-0 all-time against San Jose State. The most recent win came in 2021 when Clay Helton's Trojans opened the season with a 30-7 win. It was the last win Helton recorded as head coach at USC.
USC's Week One game is scheduled for Sept. 2 against Nevada. The Wolf Pack were a dreadful 2-10 last season and this opening line reflects that. USC is favored by 35.5 over Nevada.
The Trojans are the same 5-0 over the Wolf Pack that they are over the Spartans. Though, the history is not nearly as recent. USC's last win against Nevada came in 1929 by a score of 66-0. In fact, three of USC's five wins over the Wolf Pack have come via shutout.