WeAreSC On3 11/23/22: New CFP Rankings, Basketball Takes on Atlantis, and Cardinal Out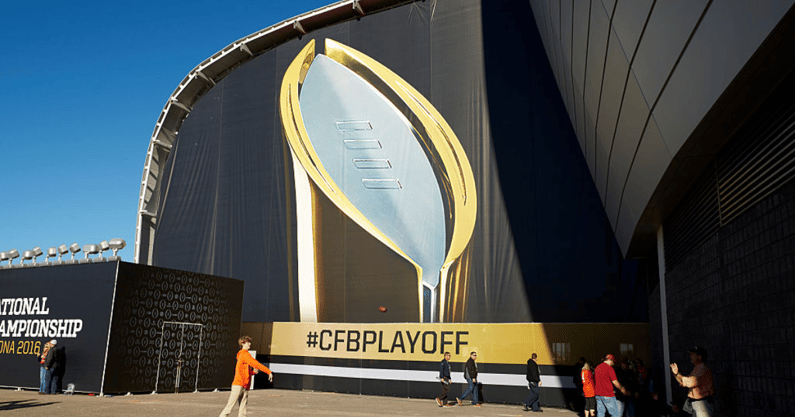 WeAreSC On3 is a daily three-point briefing recapping news and notes surrounding USC Athletics. Today, we take a look at the new CFP Rankings coming out, USC Basketball heading to Atlantis, and the Trojans calling for Saturday's game to be a Cardinal out.
New CFP Rankings
The latest CFP Rankings came out yesterday, and USC moved up one spot, rising to number six.
The Trojans jumped ahead of Tennessee after the Volunteers suffered a shocking blowout loss at the hands of South Carolina. However, USC somewhat controversially remains ranked behind two-loss LSU. Given that the Tigers still have to face number one Georgia in the SEC Championship Game, though, all of the drama should work itself out before Selection Sunday.
Basketball Takes on Atlantis
In additional to Rivalry Week in college football, another timeless Thanksgiving tradition is college basketball tournaments in warm destinations. This year, USC will be taking part in one of those tournaments, as the Trojans travel to the Bahamas for the Battle 4 Atlantis.
USC opens the tournament today against BYU. Tipoff is set for 2:00 PM PST/5:00 PM EST.
Cardinal Out
Ahead of Saturday's rivalry showdown with Notre Dame, USC is calling for a Cardinal out of the Coliseum. The Trojans are encouraging all fans attending the game to wear Cardinal.
The rivalry matchup should likely draw the biggest home crowd of the year for USC. In addition to lots of Trojan fans in attendance, Irish fans always seem to travel well whenever their team visits Southern California.