WeAreSC On3: USC - OSU scheduled, injury updates and new offers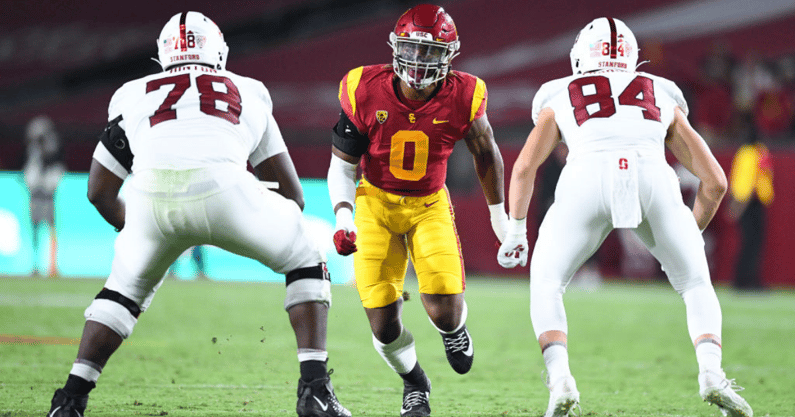 A daily three-point briefing recapping the news and notes of USC athletics. Today it's the USC – Oregon State game getting a time slot, some key injury updates and a few new offers going out.
USC – OSU game time set
USC's next home game is set. The Trojans will take on Oregon State on September 25 in the Coliseum, in a game that will kick off at 7:30 pm and air on FS1.
USC gets a break from the late-night action this weekend, with a 12:30 pm kick against Washington State. But it's back to Pac-12 After Dark the following week against the Beavers.
Injury Updates on defensive linemen
In his Sunday night media call, head coach Clay Helton provided injury updates on two defensive linemen.
Nick Figueroa came into the game less than 100% healthy, dealing with an AC sprain. He fought through much of the first half but came out of the locker room after halftime without pads on. Helton said they'll let him rest his shoulder and see where it is at the end of the week.
True freshman Korey Foreman was expected to step up if Figueroa was limited at all, but he too missed big chunks of the game. Helton said he was dealing with a bruised foot all week, which limited him to just the rush package in the defense against Stanford.
Helton said he hopes Foreman's injury heals quickly and he can take on a bigger role if Figueroa remains out for any extended period of time.
New 2024 offers
USC will have its hands full putting together a top 2022 recruiting class if the on-field performance isn't corrected from Saturday night's showing. But the Trojans coaches continue to look to the future on the recruiting trail. A couple of 2024 prospects added offers from USC on Monday. Offensive tackle Gibson Pyle (Houston/Klein Cain) picked up his first offer and wide receiver Jason Robinson (Long Beach, Calif./Long Beach Poly) added his third.