WR Caleb Douglas Had No Doubt USC Was The Move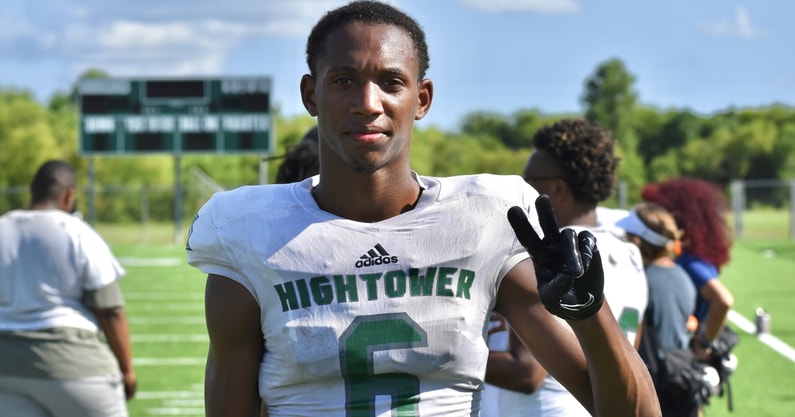 USC offered Missouri City (TX) Wide Receiver Caleb Douglas‍ on April 19, but two months later Douglas announced his commitment to Baylor after an official visit.
Although the Trojans had offered after Mike Jinks first reached out nearly four months ago, his conversations with USC didn't get serious until July.
"They've been on me for a while, but it really didn't get serious and consistent until about a month ago," said Douglas when we spoke earlier this month.
When Douglas announced his decommitment from Baylor, we asked how strong his USC interest was and if he planned to take an official visit?
"Super strong," Douglas said. "I just believe the school fits me perfect. They play a lot of bigger receivers, they run the spread and everybody gets a chance to get the ball. On top of that it's in Cali and I feel like I'll really fall in love with it when I visit. I've never been out there before, but I'll be down there on September 10. I just believe it's probably the perfect school for me."
Two days after we spoke Douglas announced his commitment to USC.
Since the Trojans picked up their recruitment of Douglas, he's had an opportunity to build solid relationships with wide receivers coach Keary Colbert, offensive coordinator Graham Harrell, Mike Jinks and head coach Clay Helton.
And in case you're wondering what the Trojans like most about Douglas, he shared the feedback he's gotten from them.
"They really like my catch radius," he said."I have really long arms, an 80 inch wing span. So, they love my catch radius, how tall I am (6'-3") and I've only been playing the position for a year. I played quarterback and last year was my first at wide receiver. I haven't had much coaching, training or played the position long, I'm just going off my athletic ability."
USC SCOOP visited Douglas at Hightower HS on Tuesday and let's just say we're extremely impressed with what we saw. Not only is he an impressive football player, Douglas is one of the more likeable kids you'll meet. 
We spoke briefly with Douglas after practice about his limited time playing wide receiver, how USC became aware of him, when he knew USC was the school for him, why it is, when he plans to take his official visit and more.