Zachariah Branch Embraces Role as Recruiter During USC's Huge Visit Weekend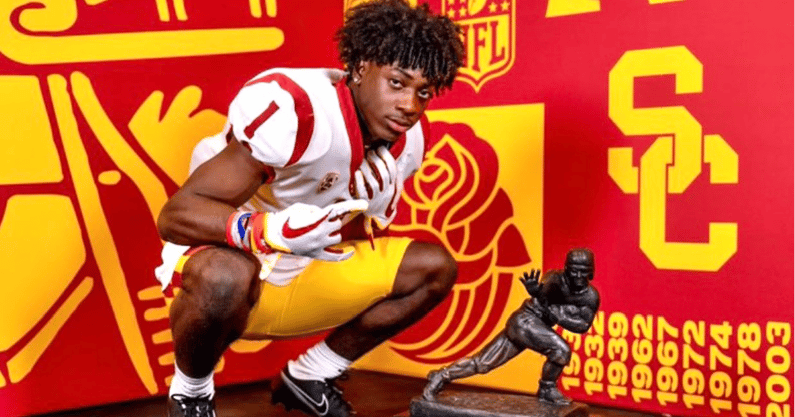 When 24 recruits visited USC for the Trojans' summer mega-recruiting weekend over the past few days, they weren't just being recruited by Linoln Riley and the rest of the Trojan coaching staff. They were also being recruited by the numerous USC commits in attendance. Perhaps the biggest recruiter of the bunch was five-star wide receiver commit Zachariah Branch.
When Branch committed to USC in December, he followed his older brother Zion, who signed with the Trojans as part of Riley's initial recruiting class. Since then, he has embraced the challenge of trying to convince as many top recruits as possible to follow him. And this weekend offered a golden opportunity for him to do just that.
Zachariah Branch and His USC Selling Points
One of Branch's top selling points was USC's ability to prepare young athletes for their lives after football. Given that only a small fraction of college football players make it to the NFL, a USC degree is an invaluable tool for these young men to have once their playing days come to a close.
A few visitors asked Branch why he committed to USC. Tulsa (OK) cornerback Micah Tease was among them.
"I told them, USC definitely will help them with life after football, within whatever career, within whatever path they want to go in," Branch recently said in an interview with WeAreSC's Scott Schrader. "That definitely helped them a little bit as well."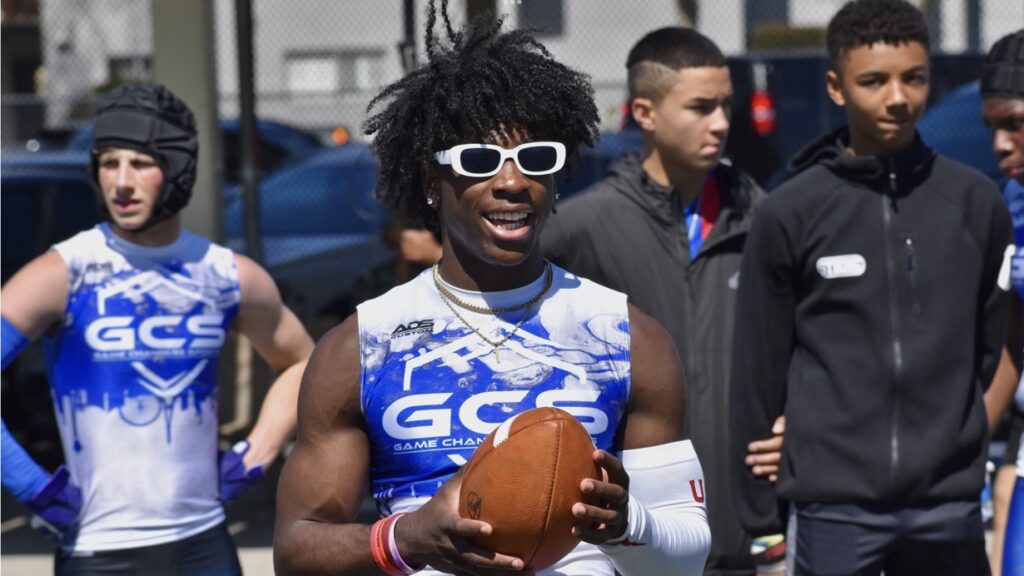 USC Goes All-Out
While he spent much of his weekend recruiting other top players to join him at USC, that didn't stop Branch from enjoying his official visit himself. From the luau at Lincoln Riley's house on Friday, to taking in sunset at the Coliseum on Saturday night, to brunch at Crypto.com Arena (formerly known as Staples Center) on Sunday morning, USC certainly went all-out in an attempt to ensure that the recruits had a good time.
"They did a good job," Branch said of USC's planning of the visit. "Coach Riley said that it was way different from everybody else. You could tell that everybody was trying to copy the style of what they did at Oklahoma, with their officials. But nobody can copy this."
However, when asked about his favorite part of the weekend, Branch did not hesitate to answer.
"Just being around those guys. I mean, we're gonna be able to look back a couple of years from now and be like, oh, look at us when we first met, or the things we did on our official visit when we were in high school, and look where we are now. Just looking back at the old memories, and the moments that we cherished back then. It's gonna be great."
"We were like, man, if we really all do this, we could be a part of a legacy that nobody has ever seen before, and bring it back to how it used to be."