Transfer portal breakdown: The key departure for each ACC Coastal Division team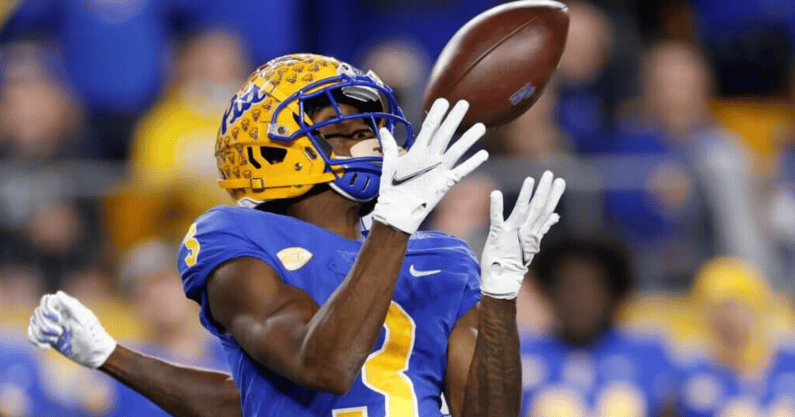 This is a slow period in the transfer portal, and the current lull is a good time to do a league-by-league re-examination of the transfer portal comings and goings. Today, we'll examine the key departure for each ACC Coastal Division team and how the team will compensate.
We've already looked at the key incoming and outgoing transfers in the ACC Atlantic and the key incoming transfers in the ACC Coastal, as well as the key incoming and outgoing transfers for SEC East teams and the key incoming and outgoing transfers in the SEC West.
Duke
Player: DT Gary Smith III, to UCLA
The skinny: Duke also lost WR Jake Bobo, the team's leading receiver, to UCLA via the transfer portal. But we're going with Smith, who would've been a nice building block along the line for new coach Mike Elko. Smith was a backup as a true freshman in 2020, then emerged as a nine-game starter last season. He finished with 24 tackles and showed some ability to be a disruptor in the middle with 2.5 tackles for loss. Given Elko's defensive background, an emerging tackle would've been a nice piece to have up front. DeWayne Carter is a holdover starter, but the spot next to him – the one that would've belonged to Smith – is the question. It seems likely to be redshirt junior Christian Rorie, who has played in 17 career games and made 18 tackles. Aeneas Peebles and Ja'Mion Franklin, who began his career at Notre Dame, also figure to be in the mix.
Georgia Tech
Player: RB Jahmyr Gibbs, to Alabama
The skinny: Given the state of Tech's offense, this is one of the most crushing transfer portal losses in the nation. Gibbs was the only elite-level playmaker for the Yellow Jackets, and even he had trouble making big plays. Tech also lost RBs Jordan Mason (turned pro and went undrafted) and Jamious Griffin (transferred to Oregon State). Holdover Dontae Smith (378 yards, four TDs last season) and Buffalo transfer Dylan McDuffie figure to be the top backs. McDuffie rushed for 1,049 yards and 11 TDs in a run-heavy offense, and was a third-team All-MAC selection last season.
Miami
Player: DT Nesta Jade Silvera, to Arizona State
The skinny: Silvera might not have lived up to his lofty recruiting rankings – he was an On3 Consensus national top-75 player from the 2018 signing class – but he was a two-year starter for the Hurricanes. And losing a two-year starter in the interior never is a good thing. Silvera would've been a rotation piece – an experienced rotation piece – this fall. But Miami looks to have a star-on-the-rise in sophomore DT Leonard Taylor. There also are holdovers Jared Harrison-Hunte and Jordan Miller. The Hurricanes also brought in three interior reinforcements via the transfer portal: Ahkeem Mesidor from West Virginia, Jacob Lichtenstein from USC and Darrell Jackson from Maryland.
North Carolina
Player: CB Trey Morrison, to Oklahoma
The skinny: The Tar Heels' defense frequently was a sieve last season, but Morrison's departure still hurts. He was a four-year starter and played both corner and nickelback. New coordinator Gene Chizik will use a 3-3-5 set, and projected starting corners Tony Grimes and Storm Duck have NFL potential. Two starting safeties also return in Cam'Ron Kelly and Ja'Qurious Conley. Chizik calls his nickelback spot the "star" position, and finding the right guy is important because of all the responsibilities Chizik gives that position. Senior Gio Biggers figures to be in the mix somewhere. Fellow senior Don Chapman – who started four games last season – could get a look, as well. It's who is behind the top six that is the question.
Pitt
Player: WR Jordan Addison, to USC
The skinny: This one hurts. (Indeed, the ACC Coastal was the hardest-hit division in college ball, considering the importance of the guys who left.) Addison won the Biletnikoff Award as the nation's top receiver last season, when he had 100 receptions for 1,593 yards and 17 TDs. Worth noting: Addison left after spring practice – after he worked with new coordinator Frank Cignetti Jr. and new quarterback Kedon Slovis and after he saw how the new offense will operate. Akron transfer Konata Mumpfield was one of the most productive freshman receivers in the nation last season, with 63 catches for 751 yards and eight TDs. He and holdover Jared Wayne (who has talent and good size, but also benefited greatly last season from all the attention paid to Addison by opposing defenses) figure to be the two leading receivers. Jaylon Barden has the speed to be a deep threat, and there are high hopes for Jaden Bradley. Deeper spots on the depth chart will be determined in summer camp.
Virginia
Player: C Olusegun Oluwatimi, to Michigan
The skinny: The Cavs lost all five starting offensive linemen from last season, but Oluwatimi's departure hurts the most. He was a second-team All-ACC selection and one of three finalists for the Rimington Trophy, which goes to the nation's best center, last season. Oluwatimi began his career at Air Force and became a three-year starter for the Cavaliers. Ty Furnish and Jestus Johnson III were the main centers during the spring, but the arrival of two FCS transfer tackles this summer (Mac Hollensteiner from Georgetown and John Paul Flores from Dartmouth) could lead to some shifting around during summer camp. Regardless, the Cavs are taking a step back at center.
Virginia Tech
Player: WR Tayvion Robinson, to Kentucky
The skinny: Robinson played three years at Tech; he led the Hokies in receiving twice and was second once. Yes, his loss hurts – especially because in transfer QB Grant Wells, the Hokies now have a true passing quarterback. No. 2 WR Tre Turner turned pro, and he and Robinson had 73 percent of the receptions by wide receivers last season. Holdover Kaleb Smith ascends into a more significant role, and Temple transfer Jadan Blue is someone to watch. He had a great 2019 season, with 95 catches for 1,067 yards (the only 1,000-yard season by a receiver in Temple history) and four TDs. Blue had only 71 receptions and six touchdowns total in the past two seasons, but that was more a function of bad quarterback play. Blue has 169 career catches, which is third-most among all current receivers nationally. Sophomores Da'Wain Lofton and Jaylen Jones also need to step up. And keep an eye on Connor Blumrick, a former quarterback who figures to be used in a variety of roles this fall.