A quick primer on what went on during the transfer portal open window period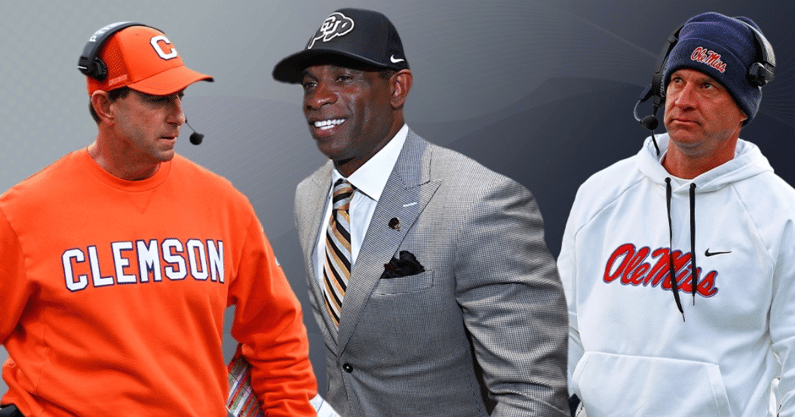 Miami running back Thad Franklin was the first player to be entered on the list and Tulane defensive lineman Armoni Dixon the last. In between, 1,323 other FBS scholarship players entered the transfer portal during the recent open window period.
The first-ever open window period started December 5 (Franklin's name was the first to officially show up) and ended Wednesday. Because a school has up to 48 hours to enter a player once it is informed a transfer is planned, Dixon's name was the last to be put on the list Friday.
Another portal window opens May 1; that one lasts 15 days.
The portal window closing means only that players cannot enter unless they are a grad student; there is no time element as to when a player can decide on a new school. (For a look at all the players in the portal, go to On3's transfer portal wire, which is updated as players go into – and leave – the portal. In addition, there are position rankings of those already in the portal.)
Here is a quick review of what happened during the open window period.
Busy portal teams, part 1
Two Pac-12 teams – Arizona State and Colorado – were the busiest Power 5 schools. The Sun Devils reeled in 25 players from the portal; Colorado is at 24. Both have new coaches – Kenny Dillingham at Arizona State and Deion Sanders at Colorado.
Both also were looking for quarterbacks in the portal. Arizona State brought in Drew Pyne, who started for most of the season at Notre Dame in the wake of an injury to Tyler Buchner. The Buffs brought in Shedeur Sanders, Deion's son, who put up big numbers in 2021 and '22 at FCS member Jackson State.
The next-busiest Power 5 teams were Cincinnati and Ole Miss, with 14 newcomers each. Ole Miss had a flurry of transfer commitments in the past week, with eight since January 16.
The busiest Group of 5 school was Charlotte. Under new coach Biff Poggi, the 49ers have brought in 24 players.
Busy portal teams, part 2
In terms of losing players, three SEC West schools had 27 transfers each: Arkansas, Ole Miss and Texas A&M. Next-most was Florida, with 23. Others losing at least 20: Arizona with 22, Oregon with 21 and Arizona State and Miami with 20.
Of those eight, Arizona felt the losses the most. The Wildcats lost some key players off a team that made nice strides in Year 2 under coach Jedd Fisch. To make matters worse, the three most noteworthy transfers – wide receiver Dorian Singer, cornerback Christian Wallace-Roland and defensive tackle Kyon Barrs – left for Pac-12 foe USC.
The roster purges, if you will, at A&M, Arizona State, Florida and Miami felt needed. A&M might have been the nation's biggest disappointment. Arizona State has scuffled the past two seasons. And Florida and Miami had disappointing seasons under first-year coaches who needed the roster churn to quicken the rebuild.
The not-so-busy schools, part 1
Four schools brought in just one transfer each: Clemson, Northwestern, Stanford and Vanderbilt. Stanford transfer Gaethan Bernadel, a linebacker from FIU, is especially noteworthy: He is the first undergrad transfer in Stanford football history. Stanford has adapted a bit with a new coach, and while you shouldn't expect to see the school accept a flood of transfers, the fact that it accepted one is a big deal.
Also noteworthy, for a different reason, is Clemson transfer Paul Tyson, a quarterback from Arizona State. Tigers coach Dabo Swinney has not been shy about his disdain for the portal, and it showed again this cycle. Tyson, the grandson of Bear Bryant, strictly is a depth piece (nothing against Tyson, but if he plays … well, Clemson is in trouble). Given Clemson's lack of proven talent at wide receiver, especially with the hiring of new offensive coordinator Garrett Riley, you would think Swinney might have looked for a transfer receiver or two. Alas, he did not.
The not-so-busy schools, part 2
Five Power 5 schools lost seven or fewer players: Boston College, Duke, Illinois, Notre Dame and TCU. The outlier in that group is BC.
Three of the others had shockingly successful seasons (Duke, Illinois and TCU), and Notre Dame won nine games. But Boston College went 3-9, and two of its wins were by one point.
Transfers still out there
There are some good players remaining in the portal. The three best:
Virginia LB Nick Jackson: Jackson (6-1, 234) was a three-year starter for Virginia; he earned second-team All-ACC honors after finishing this season with 104 tackles. Jackson was one of the most productive linebackers in the nation in each of the past three seasons; he had 105 tackles in 2020 and 117 last season. Jackson also had eight pass breakups and 13 quarterback hurries over the past three seasons. He has one year of eligibility left.
Oklahoma LB David Ugwoegbu: After two seasons as a key reserve, Ugwoegbu (6-4, 250) became a starter in 2022 and was second on the Sooners with 109 tackles. He had double-digit tackles in four games and at least six tackles in every game this season to earn honorable mention All-Big 12 honors. Ugwoegbu (it's pronounced "Uh-GWAY-boo") played in 50 games in four seasons for OU, with 22 starts. He had 211 tackles, 16 tackles for loss, four sacks and one interception with the Sooners. Ugwoegbu never redshirted and has one season of eligibility remaining.
USF WR Xavier Weaver: Weaver (6-1, 180) – a second-team All-AAC selection – was a two-year starter for the Bulls and was productive despite playing with less-than-accurate quarterbacks; USF's team completion percentage in 2021 and '22 was a combined 55.7 percent. Weaver, who missed three games this season, led USF in receptions, receiving yards and TD receptions in each of the past two seasons. He leaves USF with 116 career receptions (sixth in school history) and 1,735 receiving yards (fourth). Weaver, who has one season of eligibility remaining, also has had success in a limited role as a punt returner.
What's next
The transfer portal window will be open again from May 1-15, after spring practices are over. The most-acclaimed player – not the best but the most acclaimed – in last year's cycle was wide receiver Jordan Addison, who entered the portal after spring practice at Pitt.
Addison won the Biletnikoff Award as the nation's best receiver in 2021, then saw Pitt quarterback Kenny Pickett turn pro and offensive coordinator Mark Whipple leave for Nebraska. Addison went through spring practice with new coordinator Frank Cignetti Jr., then decided to transfer, ending up at USC.
There are 24 new coaches this cycle, and those new guys will lose players after their first spring session with their new teams. The question, of course, is whether any of the transfers are legit stars, like Addison was last year.
Also worth keeping an eye on is the Ole Miss quarterback situation. Kiffin had a holdover starting quarterback in Jaxson Dart, but still brought in two quarterbacks out of the portal. One of those is Spencer Sanders, who was a four-year starter at Oklahoma State and a one-time Big 12 player offensive player of the year. Truthfully, it's hard to see a guy who has started for four seasons at a successful Power 5 school deciding he's OK with being a backup in his final college season. So what happens with Dart and Sanders after spring practice is over in Oxford?