Report: D1 Board of Directors send back transfer reform proposal for 'additional work'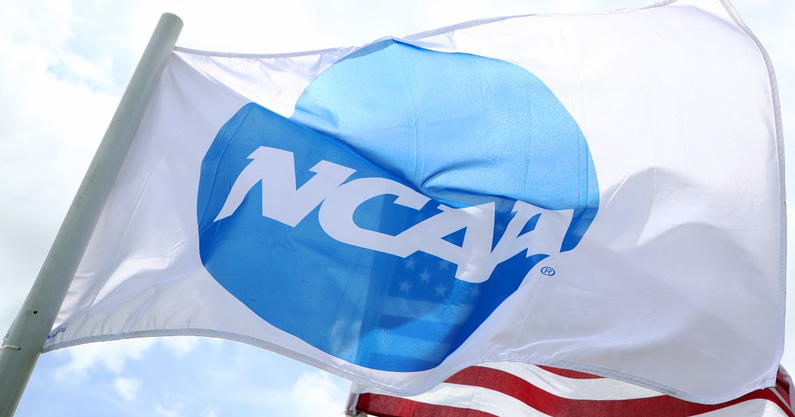 The Division I Board of Directors has sent back the Transformation Committee's proposed transfer reform package, citing "additional work," per The Athletic's Nicole Auerbach, needed specifically for the adjustment of transfer window dates. The report has since been confirmed by the NCAA.
The Board is expected to reconsider the new revised recommendations at a future meeting, which could come as early as Aug. 31.
Last month, the Transformation Committee proposed three separate transfer windows. The proposal called for athletes participating in fall sports being able to enter the transfer portal for 45 days after championship games and from May 1-May 15. For spring sports such as softball and baseball, athletes have one 60-day window after the championship games. The recommendation also added that entering the portal outside the window would incur a penalty of one year served in residence upon transfer.
NCAA D1 Council recommends doing away with one-time transfer policy
Prior to Wednesday's decision by the Board, the Division-I Council had announced that it is in favor of several recent recommendations from the Transformation Committee. On top of the 60-day transfer windows, the DI Council will recommend to the Board of Directors that the NCAA remove the rule which currently penalizes a student-athlete after their first transfer.
CLICK HERE to subscribe for FREE to the On3 YouTube channel
The rule currently requires a player to sit out a year upon a second entrance into the portal. However, per the Transformation Committee's recommendations, the Council endorses student-athletes transferring at will as long as it's within their newly proposed windows.
According to the DI Council, their recommendations serve "to better support student-athletes, improve efficiency and timeliness with infractions process, and improve clarity for transfers." The Board of Directors will vote to approve the recommendations at the end of the month.