Florida offensive lineman Josh Braun officially enters NCAA Transfer Portal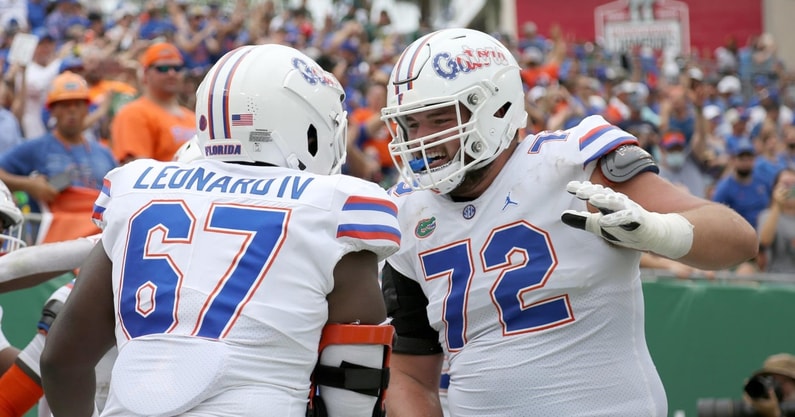 Florida sophomore offensive lineman Josh Braun entered the transfer portal on Friday, On3's Matt Zenitz has learned. He appeared in two games for the Gators this season.
Braun left the program in mid-October, announcing his intentions to enter the transfer portal at the soonest possible date to be able to join a team for the 2023 season. Now he's followed through on that.
Braun was a four-star recruit in the class of 2020 according to the On3 Consensus rankings. A Florida native, he chose the Gators over in-state Miami and other powers like Georgia, Auburn and Michigan, which had all extended offers.
The dates for entering the transfer portal are merely for informing current coaches of intentions to transfer, Braun he doesn't have to make a decision for some time yet.
Read Braun's message below
"I would like to begin by thanking Gator Nation for their tremendous support throughout the three seasons that I have spent as a Florida Gator. There are no better fans in the country, nor a better gameday atmosphere than The Swamp. I would also like to thank Coach Mullen and Coach Hevesy for giving me the opportunity to don the Orange and Blue, as well as Coach Napier and Coach Sale for furthering my development. After careful consideration with my wife and family, I have decided to enter the transfer portal on December 5. I intend to do so as a graduate of the University of Florida. In order to do so, I am leaving the team as the class I need to graduate conflicts heavily with football. I apologize to my teammates for the timing of this announcement and departure, but I must do what is in the best interests of myself and my family. I have cherished every second that I have been a Gator, and I look forward to the next chapter of my life.
"Thank you, Joshua Braun."