Former Michigan, Alabama EDGE Eyabi Okie joins team at Charlotte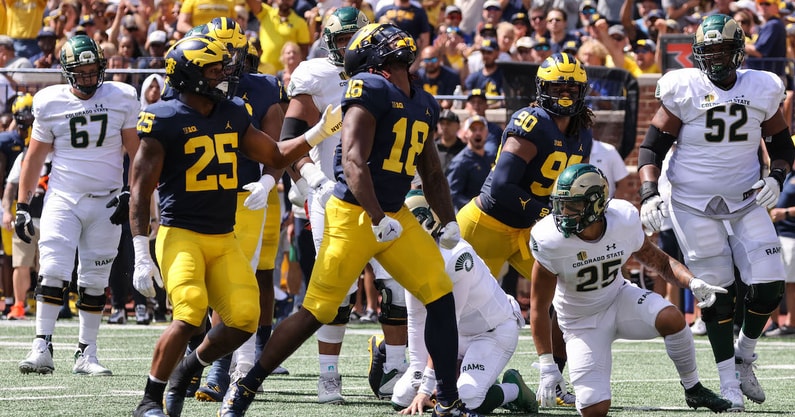 Former Michigan and Alabama EDGE Eyabi Okie has joined the team at Charlotte, sources confirm to On3.
Okie, who was formerly Eyabi Anoma, has already started classes and is taking part in team workouts, per sources.
With Charlotte, Okie will be following new 49ers coach Biff Poggi, who was hired by Charlotte in November after working at Michigan as associate head coach. Poggi was Okie's high school head coach and was a primary reason he transferred to Michigan and now Charlotte.
Okie was a five-star recruit in the 2018 recruiting class, ranking as the top EDGE and the No. 3 overall prospect in that 2018 class. He signed with Alabama, then transferred to Houston after being dismissed by the Crimson Tide, then transferred to UT-Martin after being dismissed by Houston and has now resurfaced in the last couple years as a contributor at UT-Martin and Michigan.
He posted 18 tackles and four sacks for the Wolverines this past season.