Josiah Allick has Oklahoma visit set; 3 other dates coming soon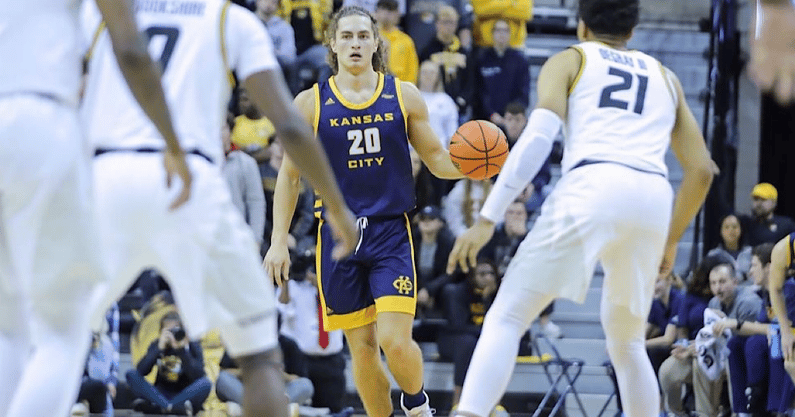 Josiah Allick is a skilled 6-foot-8, 240-pound forward originally from Lincoln, Nebraska. The junior has a year of eligibility left with a COVID option on top of that.
Allick has played all three of his collegiate seasons at the University of Missouri in Kansas City (UMKC). Last season, Allick was third on the team in scoring (12.9 points) and rebounds (6.1 boards) and fourth in threes made per game (0.8).
Ten days after entering his name into the portal, Allick had dozens of schools reach out. He has narrowed his list and chosen five to set up visits.
"I have a visit set with Oklahoma on May 6," Allick told On3. "I am setting up visits with Clemson, Iowa State, Mississippi State, and – most likely – BYU."
Allick was a late-bloomer coming out of Lincoln (NE) North Star High. During his senior season, he averaged 15 points and almost ten rebounds per game; this was his only year of varsity basketball. He picked up D-I offers from UMKC and Idaho.
During the 2020-21 season, Allick finished top-15 in the Summit league in points per game (15.0) and total rebounds per game (6.0). He led the conference in field goal percentage (57.3%) that season.
Allick's take
"One of the biggest things for me is a coach committed to developing year-round," Allick said. "A coach who believes in expanding my game. I am far from a complete player and have a lot of things that are close to making me a great player. Things that just haven't been brought to fruition yet."