NCAA sets new rules for graduate transfers entering the portal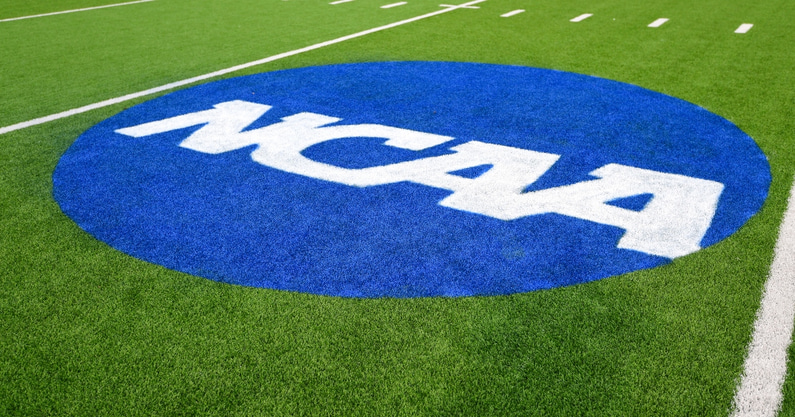 Graduate transfers are now subjected to their own transfer portal windows, according to the NCAA. Following a meeting held by the Division I Board of Directors, graduates looking to enter the portal will be allowed more freedom with their commitment dates, with May 1 (fall & winter sports) and July 1 (spring) now being the only deadline for those athletes.
This rule follows the transfer portal rules adopted by the NCAA on Aug. 31, which required student-athletes to enter the portal during specific windows pertaining to their specific sport's seasons.
"The college application process occurs earlier in the year for graduate students, and today's vote provides immediate relief for college students who are interested in pursuing graduate programs at other schools next year while competing in their given sports," said Lynda Tealer, vice chair of the Division I Council and executive associate athletics director at Florida. "The Council will continue to evaluate this issue and consider more permanent modifications to rules related to postgraduate participation." 
The rule is effective immediately, and the Division I Board of Directors will continue to discuss the application of rules for grad transfers moving forward, according to the NCAA.
NCAA tells schools to withdraw recent transfer portal entries
Despite the new NCAA transfer portal windows that went into effect August 31, which were essentially supposed to end portal activity for football programs until early December, there had still been 19 Division I scholarship football players entered into the portal these last two weeks. It led to confusion for many football recruiting staffers around the country.
Now, there's been a resolution, though. The NCAA has informed schools to withdraw fall sport portal entries (including football) that have been created since the NCAA Board of Directors approved the transfer portal windows Aug. 31, sources tell On3.
The NCAA Division I council will discuss at a meeting next Wednesday whether graduate transfers should be exempt from the transfer portal windows, according to sources.
Of the 19 Division I scholarship football players to enter the portal these last two weeks, nine of the entries had already been withdrawn as of 5 p.m. ET Wednesday. That includes Clemson linebacker Sergio Allen, who went into the transfer portal Monday, and Oklahoma linebacker Joseph Wete, who entered the portal last week.
The NCAA included in the advisory that schools that have entered fall sport athletes into the portal since Aug. 31 won't face ramifications but that compliance with the transfer windows "is required moving forward."
The first portal window for football doesn't open until Dec. 5, the day after championship selections are made. That's the beginning of one 45-day window for players to enter the portal. The second window is from May 1-15.