What is the NCAA transfer portal? Everything you need to know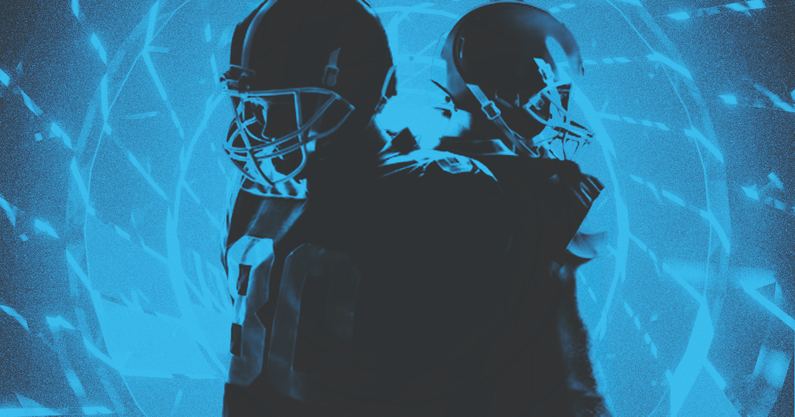 College athletes jumping from program to program isn't a new concept, but the process has changed considerably over the years. The NCAA transfer portal was introduced in October 2018 to help universities and college athletics' governing body organize the process, all while legislation making it easier for players to seek new opportunities came about.
So what is the transfer portal?
Simply put, it's a database that stores the names of all players who have opted to enter the transfer portal, signaling to other programs and coaches those players are interested in playing opportunities elsewhere. Once a player's name shows up in the transfer portal, other schools can contact the player to discuss those opportunities.
What happens when a player enters the transfer portal?
Upon entering the transfer portal, a player can be contacted by other schools. That allows a player to weigh opportunities elsewhere. A player can opt to withdraw his or her name from the transfer portal at any time.
Once a player enters the transfer portal, the program the athlete currently attends is no longer required to honor the player's scholarship. Even if a player enters the transfer portal and later withdraws their name, their current program is no longer obligated to honor their scholarship.
The transfer portal database stores the names of student-athletes across all college sports who have entered, sortable by sport and player name. The database also stores basic information, such as contact details, scholarship status and whether the player is transferring as a graduate student.
Players can opt to add a "do not contact" designation on their transfer portal entry, which means schools are unable to communicate with that player unless the player initiates communication first.
The transfer portal database is private and cannot be accessed by the public.
Rules or restrictions on the transfer portal
The NCAA transfer portal was introduced on October 15, 2018. Transfer portal activity increased considerably as the NCAA adopted legislation on April 14, 2021, allowing players to transfer once without having to sit out a year at their new school.
Previously, players were required to serve a "year in residence" before becoming eligible to play at their new school unless they obtained a special eligibility waiver from the NCAA.
In an attempt to clean up the process a bit, the NCAA has since instituted notification-of-transfer windows.
Players can only obtain immediate eligibility (provided they have not previously used their one-time free transfer) if they enter the transfer portal within the designated windows.
Fall sports: A 45-day window begins the day after championships selections are made in their sport, or May 1-15.*
Winter sports: A 60-day window begins the day after championship selections are made in the sport.
Spring sports: December 1-15, or a 45-day window that begins the day after selections are made in the sport. 
Players must submit notification of their intent to enter the NCAA transfer portal to their school's compliance officer. Upon receiving that notification, compliance officers have 48 hours to enter the player's name and information into the transfer portal database.
(* Reasonable accommodations will be made for participants in the Football Bowl Subdivision and Football Championship Subdivision championship games. The legislation also establishes exceptions to the new windows for student-athletes who experience head coach changes or have athletics aid reduced, canceled or not renewed.)
Track transfer portal activity
While the NCAA transfer portal database is private, the On3 Network has streamlined the reporting process tracking player movement.
If you find yourself asking, 'How can I track transfer portal activity?' our well-established network of reporters and contacts across college athletics keeps you up to speed in several ways, from articles written about players as they enter and exit the transfer portal or find their new destination, to our social media channels, to our Transfer Portal Wire.
The transfer portal wire provides a real-time feed of player activity, including basic player profile information, transfer portal ranking and original On3 Consensus recruiting ranking, as well as NIL valuation (name, image and likeness).
The On3 Transfer Portal Instagram account and Twitter account are excellent resources to stay up to date with the latest moves.