Wofford transfer BJ Mack hearing from multiple top programs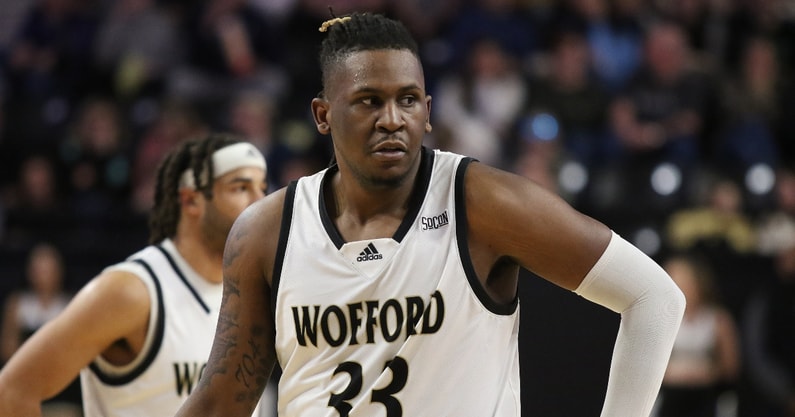 While a national champion has not yet been determined, Sunday marks the end of the college basketball season for a majority of schools. Mid majors are already in the midst of declaring conference tournament champions and have moved on to the 2023-2024 season.
Players are in the same mood, with graduate transfers entering the NCAA transfer portal. Wofford's BJ Mack is one, leaving the Southern Conference program for his final year.
Mack spoke with On3's Joe Tipton, laying out all of the programs he has heard from since entering the transfer portal. Mack seems to be a popular guy, having 20 schools reaching out. While communication can differ from receiving offers, Mack should have plenty of options.
Here is the list of schools Mack is hearing from, in alphabetical order — Arkansas, Butler, Georgia, Georgia State, Georgia Tech, Grand Canyon, LSU, Mercer, Mississippi State, NC State, Richmond, Rhode Island, San Diego, Santa Clara, Seton Hall, Tennessee, Texas A&M, UCLA, Vanderbilt, Xavier.
Some of the teams listed will still be playing well into the month of March as well. Recruiting, both high school and out of the transfer portal never stops though. Coaches are not willing to fall behind for next season just because the current one is ongoing.
More on BJ Mack
Wherever Mack ends up, he will be entering the third program of his career. USF was where he committed coming out of high school, spending one season in Tampa. Mack has been with Wofford for the past three seasons, playing well for the Terriers.
In 32 games this season, Mack averaged 16.6 points per game and was the Southern Conference's second-leading scorer. He shot 49.2% from the field and an outstanding 59.7% from inside the arc. Mack was reliable from the free throw line as well, coming in at 80.7%.
A productive scorer is now in the transfer portal, looking for a new home. Interesting is already pouring in for Mack early in the process as well. A fun recruitment should be in the cards.